PM Theresa May mocks Trump's 'small hands' at Tory fundraiser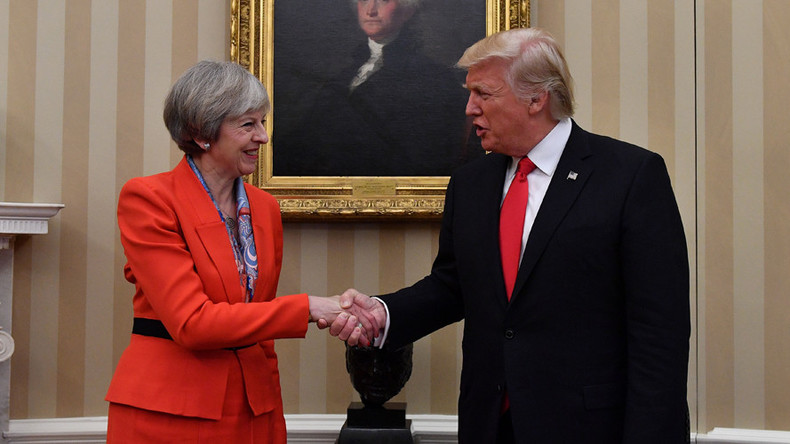 British Prime Minister Theresa May opened her address at the Conservative Party's annual fundraiser with a joke about the size of Donald Trump's hands.
According to the Telegraph, May alluded to the size of the US president's hands, which have been mocked for being "short-fingered," during this year's Black and White Ball, held on Monday.
Last year, during the Republican presidential primaries, Marco Rubio quipped that Trump had "small hands" and that you couldn't trust him. The observation has stuck.
Last month, May and Trump were photographed holding hands before doing a joint press conference at the White House. Pictures of the awkward gesture have since become the go-to illustration of the two nations' new special relationship.
"Thank you very much for that wonderful reception," May said when taking the stage.
"I don't think I have received such a big hand since I walked down the colonnade at the White House."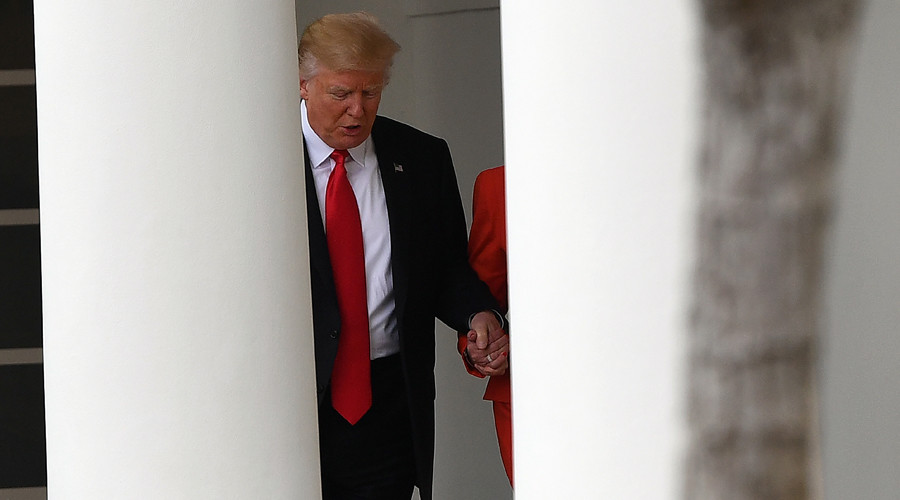 May has a track record of innuendo and crude jokes in Parliament. She once alluded to an MP's wife giving him oral sex as a birthday present.
In November, May suggested to an insecure Tory backbencher, Richard Bacon MP, that he should "come up and see me some time," after he asked for some words of encouragement as a "fat, middle-aged white" man.
You can share this story on social media: