Yes, yes, yes, Prime Minister! More innuendo from May sexes up PMQs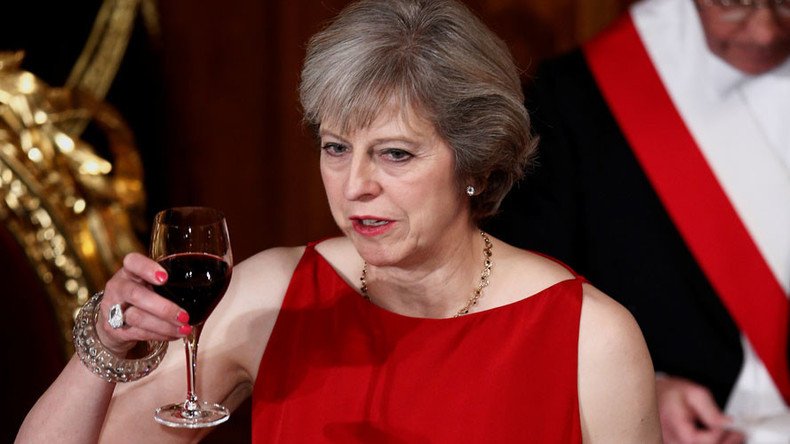 Prime Minister Theresa May was at it again, taking the chance during Prime Minister's Questions to introduce some saucy humor into Parliament.
During this Wednesday's session, May offered some reassurance to Richard Bacon MP after the Tory backbencher requested words of encouragement for "fat, middle-aged white men" following Donald Trump's US presidential election victory.
"That's a very interesting point," she said before adding to the House's rejoicing, "Perhaps [you] should come up and see me some time."
The quip, echoing Hollywood siren Mae West's most famous one liner, drove MPs into hysterics.
Commentators, however, did not find the quip so funny, taking to Twitter to express their disgust at the joke.
Journalist Jane Merrick said she was "still reeling" after the comment, and Independent deputy political editor Rob Merrick wrote: "What is it with Theresa May and sexual innuendo?!"
It wasn't the first time May has come out with racy comments in Parliament. Last month, May told fellow Conservative MP Peter Bone on the occasion of his birthday that she hoped "Mrs Bone is going to treat the occasion in an appropriate manner."
And her Conservative Conference entrance song was none other than the Rolling Stone's Start Me Up. She took the stage, bolstered by explicit lyrics like "You got me just about to blow my top" and "If you rough it up / If you like it you can slide it up, slide it up." Mick Jagger's lyrics finish with the infamous words: "You make a dead man come."
You can share this story on social media: