Did the White House just mistake British PM for porn star 'Teresa May'?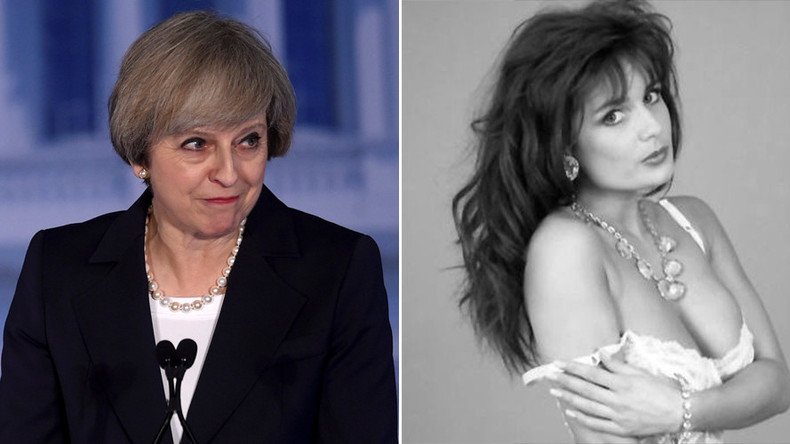 The White House misspelled Theresa May's name three times in official documents related to her US visit this week, possibly confusing her with retired British porn star 'Teresa May.'
Staffers made the mistake in an official schedule for her meeting with President Donald Trump, where the PM will seek to cement London and Washington's "special relationship."
The error appeared in a document setting out plans for Friday's talks, including a meeting in the Oval Office and a "working luncheon" following a joint press conference.
'Teresa May' is the name of a former glamor model and porn actress who has appeared in adult films such as 'Horny Housewives' and 'Petticoat Passions'.
The Independent reports the mistake was later corrected. 'Teresa' is also the Spanish spelling of the PM's name.
Ironically, one of Trump's first acts as president was to take down the Spanish language version of the White House website, which had been maintained under George W. Bush and Barack Obama's presidencies.
In a Republican presidential debate in 2015, Trump famously told contender Jeb Bush, whose wife was born in Mexico, that "this is a country where we speak English, not Spanish."
In a Thursday speech before Republicans in Philadelphia, where they are gathered for a three-day retreat, May urged lawmakers to continue the "special relationship" that has shaped world affairs for decades.
The PM called it "one of the greatest forces for progress this world has ever known."
"It has been America's destiny to bear the leadership of the Free World," May told GOP lawmakers, adding it has been a privilege of the UK "to share that burden and to walk alongside you at every stage."
May credited the US with helping "maintain freedom in Europe" by intervening in World War I, and "defeating fascism" in World War II.
These interventions showed that "open, liberal societies will always defeat those that are closed, coercive and cruel," she said.
You can share this story on social media: