String of anti-Semitic attacks in London causes mayor to demand 'zero tolerance'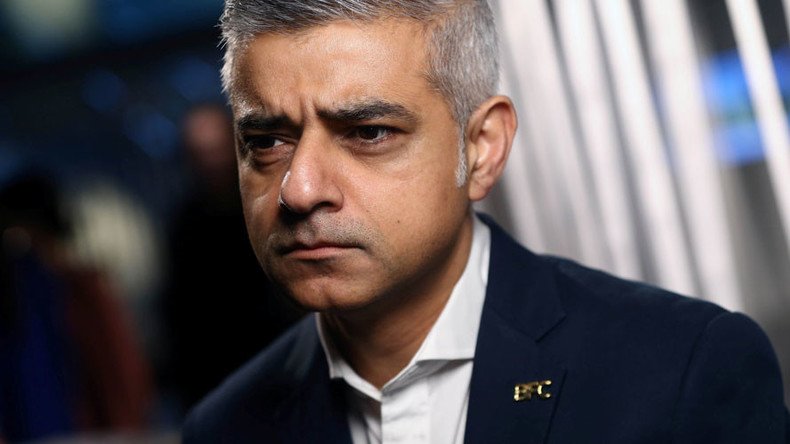 London Mayor Sadiq Khan warned that the British capital will show zero tolerance towards hate crimes, in the wake of four anti-Semitic attacks last weekend.
London will remain an inclusive and global city and hate crimes are not a "trivial matter," he said at an event ahead of Holocaust Memorial Day.
"I ask all Londoners to report any form of hate crime, no matter how trivial," Khan told an audience that included survivors of the Holocaust and other genocides across the world.
"A brick with a swastika on it thrown through a window of a Jewish home is not a trivial matter and needs to be addressed.
"It's not simply the person who is the victim who is affected... but the ripples of trauma are felt by the entire Jewish community, and we've got to understand that psychological trauma," he added.
"We're privileged to have among us in London survivors of the Holocaust, who can share their stories that enrich our lives. We must redouble our efforts to make sure nothing like that happens again."
Scotland Yard confirmed it is investigating allegations of hate crime against a north London Jewish community. In one incident a brick with anti-Semitic comments etched on it was thrown at a house. Other attacks included a woman having eggs thrown at her from a passing car, and a swastika drawn on a property.
READ MORE: British universities 'no-go zones' for Jewish students – top peer

"Living a normal life is the biggest challenge for Holocaust survivors, because the darkness and pain penetrate so deeply," Polish-born Holocaust survivor Mala Tribich said during the event. "What we survivors have been able to show is that the human capacity for resilience can prevail." She recounted how, at the age of 12, she witnessed the deaths of most of her relatives and suffered severe illness in a concentration camp.
You can share this story on social media: