EU nurses working in Britain could pose public health risk, warns watchdog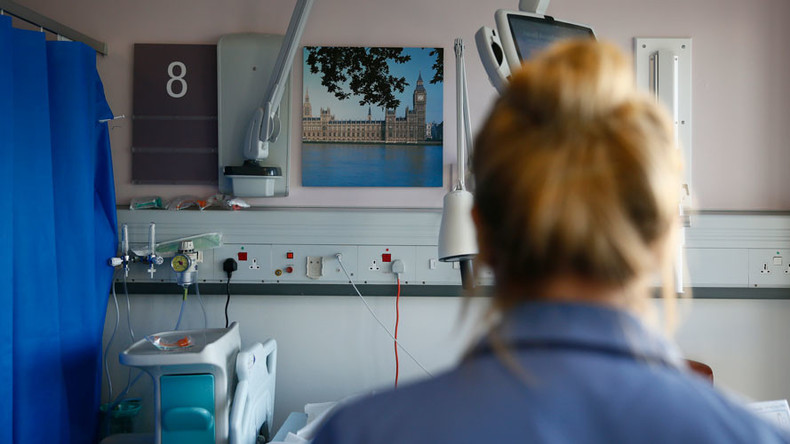 Britain's nursing regulator has warned the government that a lack of checks on foreign nurses working in UK hospitals could be putting public health at risk.
According to the Nursing and Midwifery Council (NMC), the current system is unsafe, as nurses coming from the European Union (EU) member states are automatically registered as able to work in Britain, with no extra verification.
Proof of practical experience and further skills tests are not obligatory either.
"Under the conditions of automatic recognition enshrined in the Directive, we are required to recognise a nurse or midwife's qualification even if they have been out of practice for a significant length of time," the NMC wrote in a submission to the Commons Health Committee, stressing "we believe that this poses a public protection risk."
The NMC believes there could presently be as many as 38,000 EU nurses and midwives working in Britain.
Official figures show that in 2015/16 alone, almost 9,400 nurses and midwives from EU countries registered to work in the UK. In 2011/12 the number was barely above 3,000.
In comparison, nurses from countries outside the bloc are subjected to competence tests and practical exams before they can practice in the UK.
"It is incredibly risky, and absolutely ludicrous that regulators are allowing nurses to work without carrying out checks on their safety and competence," said Patient Concern spokeswoman Joyce Robins, adding "it's frightening that this was ever allowed – I really hope that Brexit brings an end to this."
NMC also hopes that the Brexit process will lead to tighter regulations and close loopholes in foreign nursing recruitment.
Though Health Secretary Jeremy Hunt's has promised that the state-owned National Health Service (NHS) will be less dependent on overseas workers and "self-sufficient" within a decade, health professionals remain skeptical.
"The nursing workforce has taken one blow after another – under-staffing, impossible caseloads, poor pay and being forced to make life and death decisions in hospital corridors," said Janet Davies, chief executive of the Royal College of Nursing.
"Any new regulatory requirements will need to balance recognising the skills and experience these nurses bring with patient safety. But with 24,000 vacant nursing posts across the UK, we and other health organisations are pressing for those currently working here to be allowed to remain," she said.
More than 7,000 nursing posts are set to be axed from NHS hospitals across the country in a bid to save £22 billion ($27.4 billion), a Health Service Journal report claimed last week.
The cuts could see more than 17,000 health staff leave the service by 2020 despite annual staffing and resources crises in the NHS. Senior nurses have called the plans "truly frightening."
You can share this story on social media: