Immigration crackdown would lead to UK staff shortages, including in NHS, report warns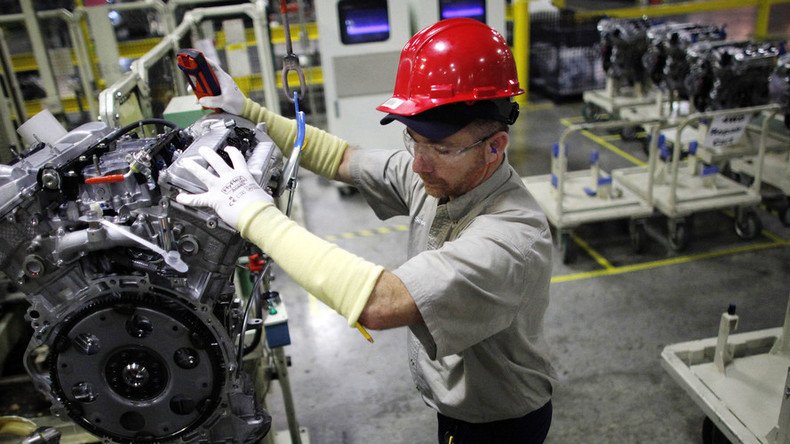 The future of some UK businesses is at risk if the government follows through with its plan to crack down on immigration, a new report warns.
In its monthly review, the Recruitment and Employment Confederation (REC) found employers have rebounded from the initial shock of the Brexit vote in June. Permanent hiring began to rise in September for the first time since the referendum.
However, it found the availability of permanent and temporary staff continued to fall last month. At the same time, demand for staff continued to rise.
Those jobs suffering skill shortages included accountants, HGV drivers, architects, care workers, scientists and toolmakers, it said. For temporary jobs there were shortages of electricians, call center staff and bricklayers.
The right of EU citizens to continue to work in the UK is likely to be one of the key areas of Brexit negotiations likely to begin in March 2017. Prime Minister Theresa May has signaled she intends to take a tougher line on immigration.
REC Policy Director Tom Hadley said in cracking down on immigration, the government must be mindful that many UK employers are already facing hiring shortages.
"Despite some of the rhetoric at this week's Conservative Party conference, we will continue to need workers from overseas in a range of sectors from engineering to healthcare," he told the Guardian.
"The business community must have a role in developing an immigration model that strikes the right balance."
The REC's report comes as nursing leaders warn the NHS "would not cope" without staff from abroad.
New figures show around one in five nurses recruited in England in 2015/16 were non-British EU nationals – up from one in 14 in 2011/12, according to the Press Association.
It says the NHS in England is increasingly dependent on EU workers to meet demand for new staff. Of the 33,000 nurses recorded as joining hospitals in 2015/16, just over 6,000 held an EU nationality other than British.
Some 1,750 were Spanish, 1,300 Italian and nearly 1,000 Portuguese.
The government has not yet clarified the future status of the 2.2 million non-UK nationals employed in Britain.
Health Secretary Jeremy Hunt told the Tory party conference that he wanted EU nationals working in the NHS "to be able to stay post-Brexit."
You can share this story on social media: