Rats & cockroaches infest cash-strapped British hospitals, millions spent on pest control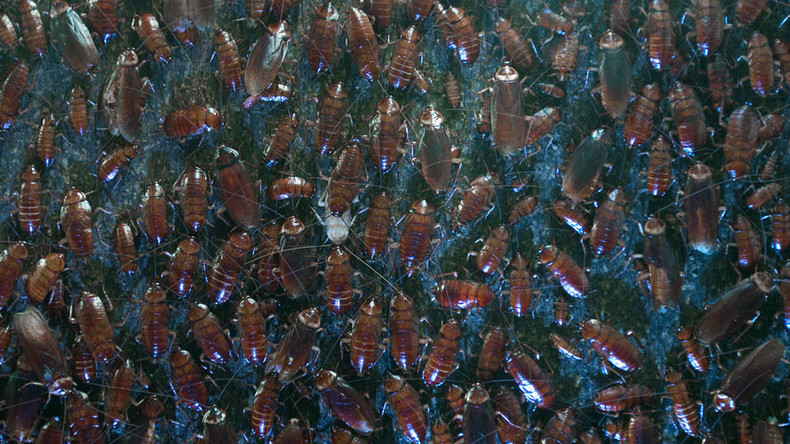 Hospitals in the UK are infested with vermin including cockroaches and rats, sending National Health Service (NHS) pest-control costs soaring past £1 million (US$1.23 million) a year.
Data obtained by the Press Association under freedom of information laws shows NHS trusts made 4,885 pest-control callouts last year – equivalent to around 13 a day.
The areas where pests have been found included maternity wards, children's intensive care units and operating theaters. One call log from the laundry at Royal Oldham Hospital in 2015/16 read: "Urgent – there are lots of cockroaches."
The cost of removing pests reached £1.1 million in the year to March 2016. The overall figure is likely to be much higher, as under half of hospital trusts in the UK replied to requests for information.
Some refused to say how much they had spent, citing private finance initiative (PFI) deals or that the information was "commercially sensitive."
Costs spiraled compared with five years ago, based on an analysis of like-for-like data from the 52 trusts provided figures for both 2011-12 and 2015-16.
That's a rise of more than 26 percent over the period.
Health bosses blame the weather, arguing that "recent mild winters have seen an increase in vermin across the country."
Spending at London's Guy's and St Thomas' NHS Trust almost doubled between 2011/12 and 2015/16, from £67,425 to £132,210 – by far the highest of the trusts which responded.
"We take all pest control matters very seriously and deal with them swiftly," a spokesman from the trust said.
"As a large provider of health services in London, the importance of high standards of cleanliness means a robust approach to incidents and prevention is absolutely essential."
The majority of trusts outsource their pest control to private contractors such as Rentokil, ISS Facility Services and Medirest, and paid for regular inspections as well as ad hoc callouts for individual pest sightings.
"Hospitals must have an effective pest control policy and the use of experts is good practice to ensure that buildings are kept clean and safe for patients," a Department of Health spokesperson said.
You can share this story on social media: