'Spiraling' NHS debts leave £22bn 'black hole,' no solution in sight – MPs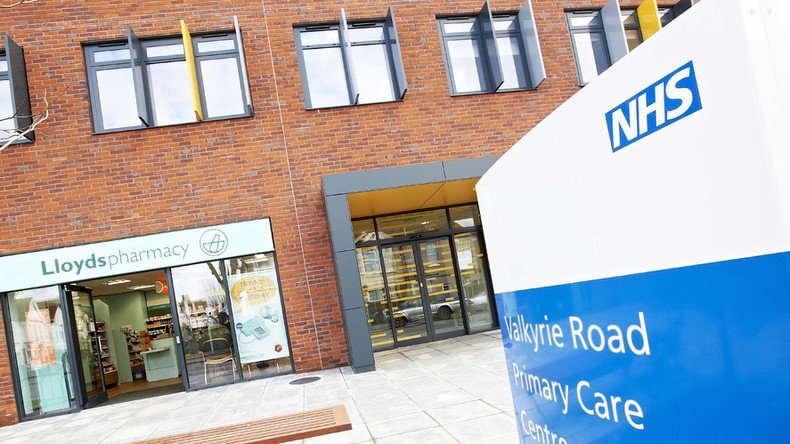 National Health Service (NHS) budgets in England face a £22 billion (US$31.1 billion) "black hole" and authorities do not have a coherent plan to fill the gap before 2021, according to a Public Accounts Committee (PAC) report.
Published on Tuesday, the report warns that many hospital trusts are in "serious and persistent financial distress" and the current financial system for the NHS is "not fit for purpose."
It adds that increased deficits are "spiraling" and that trusts are aiming to meet unrealistic saving targets.
The report blamed the use of agency staff at "rip off" prices. It condemned the NHS for failing to adequately plan for staffing, leading to a 24 percent rise in agency staff spending between 2012/13 and 2014/15.
However, NHS England responded to the criticism, telling the committee that agency companies themselves had taken advantage of the situation by charging higher fees to the health service.
"Some agencies providing temporary staff had taken advantage of the situation to charge 'rip-off' fees," it claimed.
PAC Chair Meg Hillier criticized the government for failing to help struggling trusts.
"Without urgent action to put struggling trusts on a firmer financial footing there is further serious risk to services and the public purse," she said.
"In particular, it is unacceptable for senior government officials simply to point to excessive agency costs as a source of trusts' difficulties.
"It is the job of those officials to take action to control spending on agency staff, and to address its underlying causes. The use of agencies is a sticking-plaster solution to deep-rooted problems with NHS workforce planning."
As well as referencing over-use of expensive agency staff, the report said the overall target for NHS England to make 4 percent efficiency savings were "unrealistic and have caused long-term damage to trusts' finances."
A spokesperson for the Department of Health said that while "some parts of the NHS" were under pressure, it rejected claims from the report that it had not provided enough support for the health service.
"We're committed to the NHS and are investing £10 billion so it can implement its own plan for the future – including an extra £4 billion next year to help the NHS respond to the growing demand on services," the spokesperson said.
You can share this story on social media: