National Sperm Bank closes down after only 8 donors come forward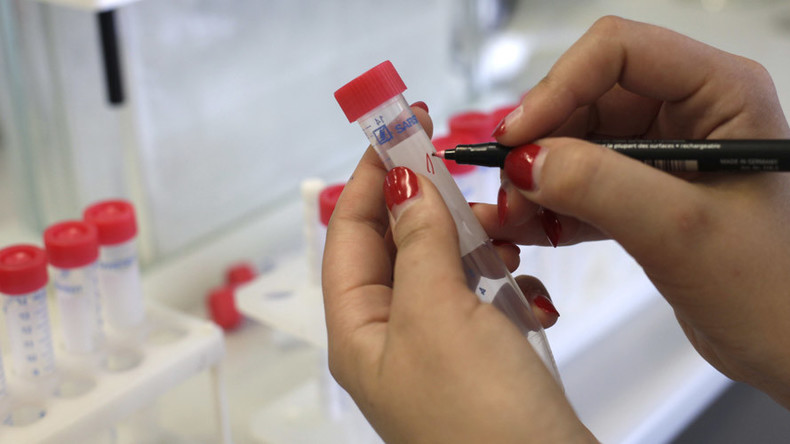 Britain is facing a shortage of sperm as the publicly-funded National Sperm Bank initiative is set to close down due to a lack of recruits.
The bank was set up in late 2014, after demand for sperm donations saw a significant rise. Private clinics can charge around £950 ($1,153) for each sample. The National Sperm Bank (NSB) facilitated insemination at £300 ($364).
But recruiting donors turned out to be a problem for the public initiative, as only eight men came forward.
"We did get a number of donors, but the difficulty with sperm donation is that many drop out because they realise what's involved," said Charles Lister, chair of the National Gamete Donation Trust, which helped run the NSB.
"It is not just about turning up at the clinic once, you might be asked to do that 10 or 15 times. Then you have the various rules about needing to abstain from sex 48 hours before you come in. There's a commitment."
He also added that following a law change in 2005, which allows all children resulting from sperm donations to know the identity of their biological father once they turn 18, some donors were "put off."
Originally set up in Birmingham with a £77,000 grant from the Department of Health, and co-run by the National Gamete Donation Trust and the Birmingham Fertility Centre, the NSB is now abandoning attempts at donor recruitment. Men were paid £35 ($42) for each donation.
The NBS, which it was hoped would be financially self-sufficient within one year of opening, did not hit the mark.
The Birmingham Fertility Centre will soon be releasing the first donations from the NSB to clinics across the country. The centre, which has its own sperm bank, will continue to recruit donors but added: "We fully understand and support the decision made by NGDT."
A statement from the Department of Health went on to say: "We gave a one-off start-up grant to help set up the National Sperm Bank, and while the number of donations have not been sufficient to support it continuing to seek new donors, this will have no impact on people being able to access safe egg and sperm donation services."
The British Fertility Society believes a national sperm bank is still direly needed in Britain.
"It doesn't have to be bricks and mortar, it could be a network," said the group's spokesman Prof Allan Pacey. "We need better coordination and [the NBS closure] just highlights how expensive it's going to be."
According to the Human Fertilisation and Embryology Authority, every year, 2,000 children are born in Britain from donated sperm, eggs, or embryos. There are currently 25 licensed sperm donation clinics across the country – both private and within the NHS.
You can share this story on social media: