Huge cut in vasectomy operations as men put off fatherhood until later life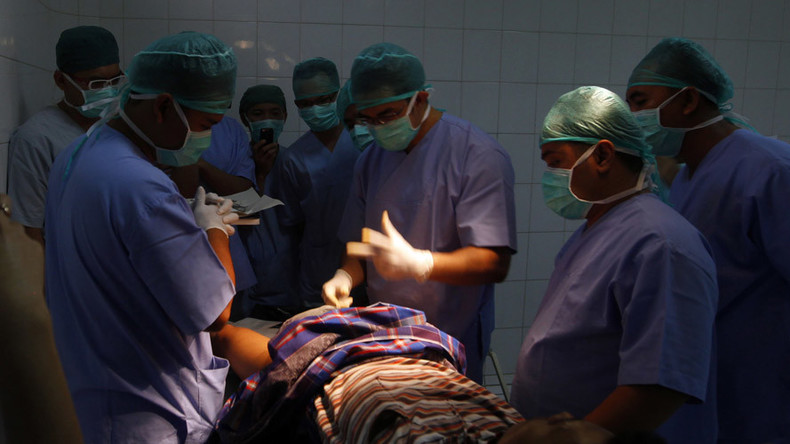 The number of vasectomies carried out each year has fallen by almost two-thirds in a decade. Experts suggest men are waiting until they're older to start families or are avoiding the procedure in case they divorce and want children with another partner.
Britain's National Health Service (NHS) has revealed that 11,113 men had a vasectomy in 2014-15, down from 31,216 ten years earlier.
Fifty-four percent of the procedures were carried out on men aged 35-44, 21 percent on older men and 6 percent on men in their late 20s.
The British Pregnancy Advisory Service's Claire Murphy told the Daily Mail there were "social trends" at play behind the falling numbers.
"People are waiting longer to start and finish their families, so men today may be significantly older by the time they start considering the snip," she said.
"In some areas vasectomies have been rationed to try to save money, even though in the longer term this is an extremely cost-effective option."
Vasectomies take about 15 minutes to perform under local anesthetic and are considered highly effective. Of every 2,000 men who go under the knife, only one will go on to make a woman pregnant.
The procedure cuts and seals the tubes that carry sperm from the testicles to the penis.
Earlier this year, a doctor admitted misconduct charges after giving a man a vasectomy by mistake.
He was meant to be removing scar tissue, but a number of failings meant a vasectomy was performed instead, leaving the man "physically and emotionally traumatized."
The £400 (US$488) procedure has been restricted in some parts of the NHS because of budget cuts, which often fall on treatments related to fertility first.
Council funding cuts are forcing clinics to shut, according to Family Planning Association Chief Executive Nakita Halil.
"Over the last year we have continued to hear examples of services being closed, moved or restricted and we know the pressure local authorities are under to make ends meet in their public health budget.
"We also question how much support young people are getting through sex and relationships education, which is still not statutory, to become confident and competent users of sexual health services."