Accidental vasectomy! Doctor gives wrong patient the snip in case of mistaken identity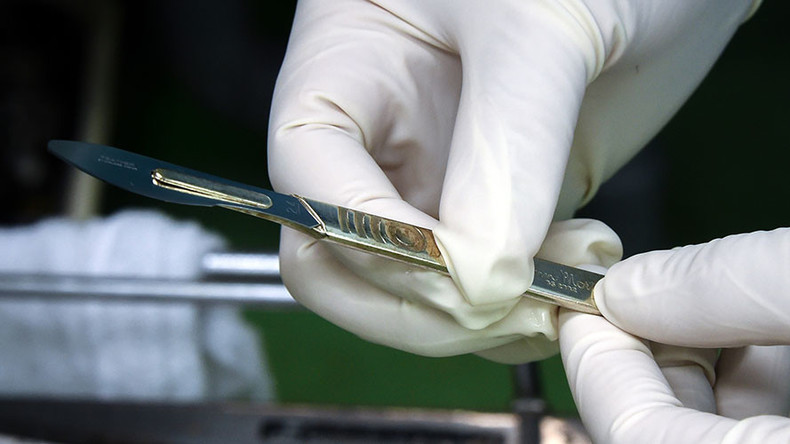 A doctor has admitted he performed an accidental vasectomy because a patient was sent in for surgery in the wrong order. Dr Nanikram Vaswani now faces being struck off by the General Medical Council (GMC).
The associate specialist in urology gave the unwanted snip at Liverpool's Broadgreen Hospital, when he was only supposed to be removing some scar tissue.
The patient, who remains anonymous, received the procedure under local anasthetic.
A medical tribunal will make a final decision next week on whether Dr Vaswani can continue to practice.
The blunder was blamed on changes to the operating schedule due to a backlog of patients in February 2014.
Nurse Rosemary Tollitt who had changed the operating list, is facing separate misconduct charges for allegedly failing to tell anyone of the alterations.
"If she had checked the consent form it would have become apparent Patient A was having a different procedure, it's fair to say there were a number of things that happened that day which led to the situation where the error took place," said Christopher Dawson, a consultant urological surgeon who investigated the blunder.
However, a tribunal heard the overall responsibility rests with lead medic Dr Vaswani who failed to check the patient's identity, consult medical notes or follow surgical checklists.
"On completion of the vasectomy, he then looked for the first time at Patient A's notes and learnt of his mistake," said Hugh Barton, representing GMC at the tribunal hearing.
Vaswani confessed his error to the patient and tried to reverse the surgery later the same day.
He hadn't performed the reverse procedure for five years and it's not yet known whether it was successful.