Brits should learn Polish, Punjabi, & Urdu to make immigrants feel welcome – Cambridge prof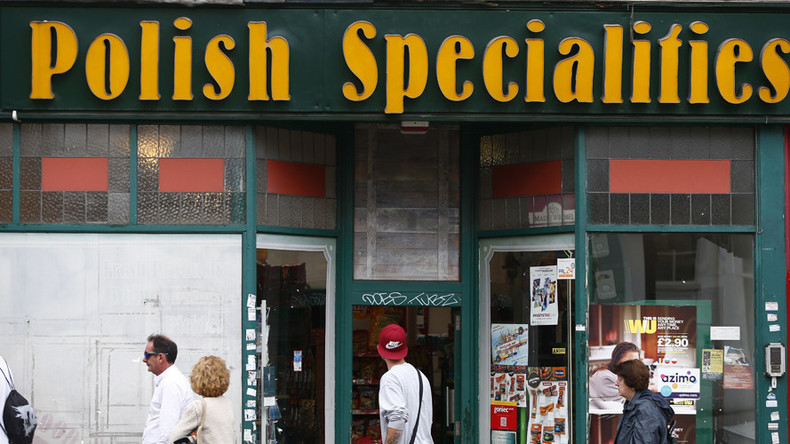 British people should learn immigrants' languages to be more welcoming, according to a Cambridge professor, who says integration is a "two way street."
University of Cambridge French philology and linguistics professor Wendy Ayres-Bennett says although people moving to Britain should learn English, Brits should also get over the idea that learning other languages is "something difficult and only for the intellectual elite."
To help with social integration, Ayres-Bennett said Polish, Punjabi, and Urdu courses should be available to all, "so that there is some mutual effort in understanding the others' language and culture."
Her comments follow a report lead by Dame Louise Casey and the All Party Parliamentary Group on Social Integration, which warned that segregation and social exclusion have now hit "worrying levels" in Britain.
"It is very important to think of integration as a two-way street," Ayres-Bennett said.
"Considering the issue from the point of view of language learning, we rightly expect immigrants to learn English but, as a nation, we often don't see the need ourselves to learn another language, and consider it to be something difficult and only for the intellectual elite.
"Without English, immigrants are likely to develop exclusive social networks and alternative labor markets."
She added that "even a basic knowledge" of their neighbor's first languages "would be beneficial" to the average Briton. This knowledge could best be acquired through joint community projects.
wendy ayres-bennett is an idiot in the UK we speak English not Polish Or Urdu. economic migrants should speak english & integrate !

— Peter Fielder (@peter_fielder) January 18, 2017
Academics are making a mistake if they think that we'll learn Urdu or Polish. Nothing spooks British people like having to learn languages.

— Samuel (@50degreesam) January 18, 2017
Mandatory English lessons
One of the proposals made by the government following the Casey report was that migrants should have to learn English as soon as they arrive in Britain, or otherwise prove they can proficiently speak the language before moving.
Ayres-Bennett says the policy would have little effect.
"We need to respect and celebrate this and to see English as adding to their multilingual and multicultural identities, rather than trying to force immigrants to suppress or even lose their home language and culture," she said.
Other proposals by the All Party Parliamentary Group on Social Integration included an "integration oath," in which migrants would swear to uphold 'British values' on arrival. Those values, according to Carney, include knowing how to queue, knowing when to put the rubbish out, and "being nice."
You can share this story on social media: