Non-English Muslim women given language lessons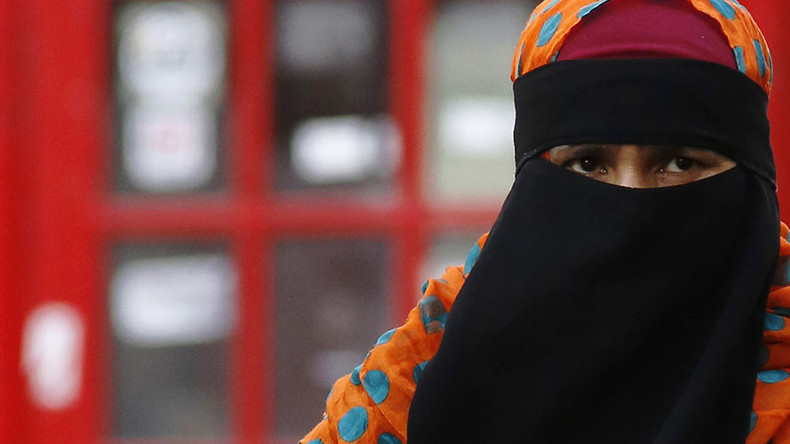 Thousands of Muslim women who can't speak English will be given the chance to have language lessons, as part of a new UK government initiative to promote integration and counter extremism.
The £20 million language fund will be used to reach out to women who currently face discrimination and social isolation, Prime Minister David Cameron wrote in The Times on Monday.
He added that there must be an end to the "passive tolerance" toward communities who are separated by language differences, and criticized the "backward attitudes" of Muslim men who exert "damaging control" over their families.
"All too often, because of what I would call 'passive tolerance,' people subscribe to the flawed idea of separate development," he wrote.
"It is time to change our approach. We will never truly build one nation unless we are more assertive about our liberal values, more clear about the expectations we place on those who come to live here and build our country together and more creative and generous in the work we do to break down barriers."
The classes will take place in schools, homes and community centers, and childcare and travel costs will be covered to encourage women to attend. The latest government figures estimate that 190,000 Muslim women in England speak little or no English.
Communities requiring the lessons will be chosen based on data from the ongoing review into segregation, currently being carried out by Louise Casey, the head of the government's Troubled Families unit.
Cameron emphasized that all services needed to tackle "prejudice and bigotry" and help isolated women to integrate.
"This is Britain. In this country, women and girls are free to choose how they live, how they dress and who they love. It's our values that make this country what it is, and it's only by standing up for them assertively that they will endure," he said.
He added that in order to build greater integration, migrants wanting to apply for extended citizenship in the UK must improve their language skills.
"Britain has a claim to be the most successful multi-faith, multi-racial democracy on the planet. We got here because we fought and won those long struggles for liberty, equality and mutual tolerance," he said.
"But the job of building a more cohesive country is never complete. With English language and women's empowerment as our next frontier, I believe we can bring Britain together and build the stronger society that is within reach."
Part of the language classes' aim is to prevent radicalization and counter extremism. It was revealed last week by Foreign Secretary Philip Hammond that 600 Brits had been caught trying to join Islamic State (IS, previously ISIS/ISIL) in Syria since 2012.
However, some 800 Britons have successfully made it to the country, with half believed to have later returned home.
You can share this story on social media: