Govt minister mocked for suggesting oath to British values for all civil servants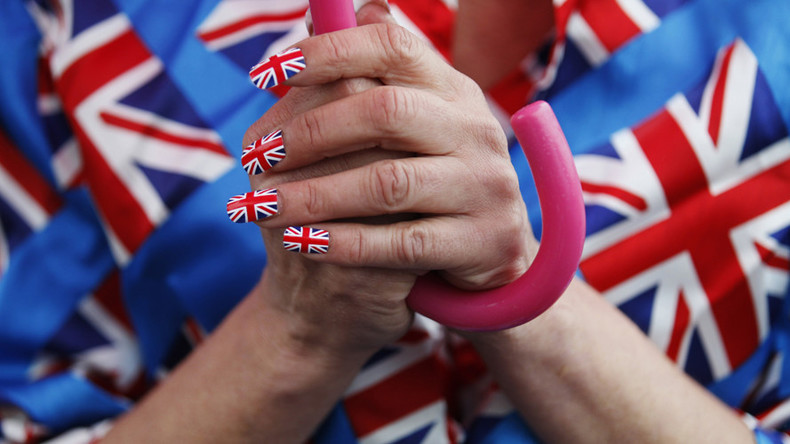 Sajid Javid was slammed both online and off for proposing that elected officials, council workers, civil servants, as well as NHS and BBC staff swear their loyalty to British values.
The communities secretary said he was "drawn" to the policy as a way to combat radicalization and promote social cohesion. But his critics believe the move is doomed and that it would make no "verifiable difference."
Javid, who was inspired by proposals made in a social integration report published earlier this month by Dame Louise Casey, said public figures had to "lead by example."
"We can't expect new arrivals to embrace British values if those of us who are already here don't do so ourselves, and such an oath would go a long way to making that happen," he wrote in the Sunday Times.
"Let me be very clear that I'm talking about integration, not assimilation. I don't want to see a government-approved, one-size-fits-all identity imposed on everyone in this country. So when I talk about integrating into British life or embracing British values, I'm not demanding that everyone drinks tea, watches cricket or bobs up and down at the Last Night Of The Proms."
Instead, the Tory frontbencher insisted that the "belief in equality, democracy and the democratic process" was vital to "play a positive role in British life."
But Shadow Home Secretary Diane Abbott thought the plan would not change anything."I have nothing against it in principle, but it will not make a difference to the problems of radicalization, or integration," she said.
Forcing people to sign an oath to "British values" doesn't sound very British to me...

— Tim Farron (@timfarron) December 18, 2016
British Values like never talking to your neighbour until you need to pick up an Amazon package

— Mollie Goodfellow (@hansmollman) December 19, 2016
"Forcing public servants to swear an oath to British values would be both superficial and divisive," echoed the Liberal Democrat home affairs spokesman and one-time senior Metropolitan Police commander Lord Brian Paddick. "We should be talking about the universal values that unite us, not using nationalistic terms that exclude people."
Thanks to Tory #BritishValues Britain now has 7.5 million people who are in full time work but live below the poverty line.

— Harry Leslie Smith (@Harryslaststand) December 18, 2016
Many more made use of social media platforms to take down the communities minister, with some dubbing the move "gesture politics" and "hypocrisy."
The comments were based on Javid's first speech as culture secretary in 2014, where the wunderkind of then-leader David Cameron's Conservative Party said: "What we do in this country is great because, far from being ruled by central diktats, our culture is based on freedom and self-determination."
"Ah, #BritishValues. Like invading 90 percent of the planet and then complaining about legitimate immigration a century later," tweeted a user named Jack McPhillips.