Will MPs block Brexit? Backbenchers plot against Theresa May's Article 50 law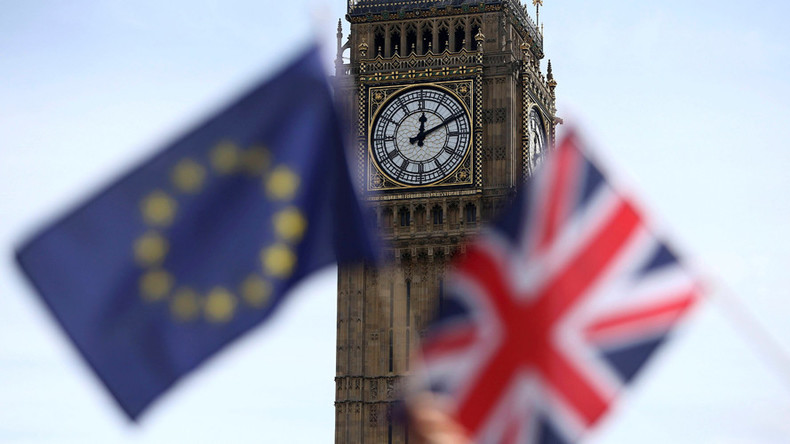 Liberal Democrat MPs plan to join forces with Labour backbenchers to block Prime Minister Theresa May from triggering Article 50 of the Lisbon Treaty, the process formally initiating Britain's exit from the EU.
Lib Dem leader Tim Farron vows his party will oppose a bill to begin withdrawal negotiations from the bloc unless the government promises a second referendum on the final Brexit deal.
He is supported by some Labour backbenchers, who oppose triggering Article 50 despite the party's official policy to leave the EU.
The government has accused Lib Dem and Labour MPs of "trying to thwart and reverse the referendum result."
Farron, whose party has just eight MPs in the House of Commons, told BBC Radio 4: "Article 50 would proceed but only if there is a referendum on the terms of the deal and if the British people are not respected then, yes, that is a red line and we would vote against the government."
Labour MP David Lammy and Shadow Transport Minister Daniel Zeichner have also announced their intention to oppose the triggering of Article 50.
They are joined by shadow minister Catherine West, former leadership contender Owen Smith and south London MP Helen Hayes – all of whom say they are likely to vote against Article 50 if a second referendum is not guaranteed.
"I had somebody in my surgery last week who was in tears because of Brexit and I see genuine distress amongst my constituents about what this path means," Hayes said.
"I would not be representing them if I voted to trigger Article 50 on the basis of no information from the government about the path that they would then take us on."
In spite of the rebellion, a bill triggering Article 50 is still likely to be passed in the Commons with the support or abstention of most Labour MPs.
Fox snub
Meanwhile, International Trade Secretary Liam Fox has come under attack for failing to make a single official trip to the EU, despite the bloc accounting for 44 percent of the UK's exports.
The minister snubbed Europe and instead visited Bahrain, Qatar, the United Arab Emirates, India and the United States, according a PA Freedom of Information (FOI) request.
The Institute of Directors' head of EU and trade policy, Allie Renison, told the news agency she understood Fox's preference for non-EU trading partners, but warned the government should not ignore Europe.
"While responsibility for Brexit negotiations is split across Whitehall, it would be encouraging to see Liam Fox meet with EU ministers as well, given it will continue to be the largest market for British exporters for some time."