London New Year's Eve security 'adjusted' to deal with Berlin, Nice-style attacks – Met Police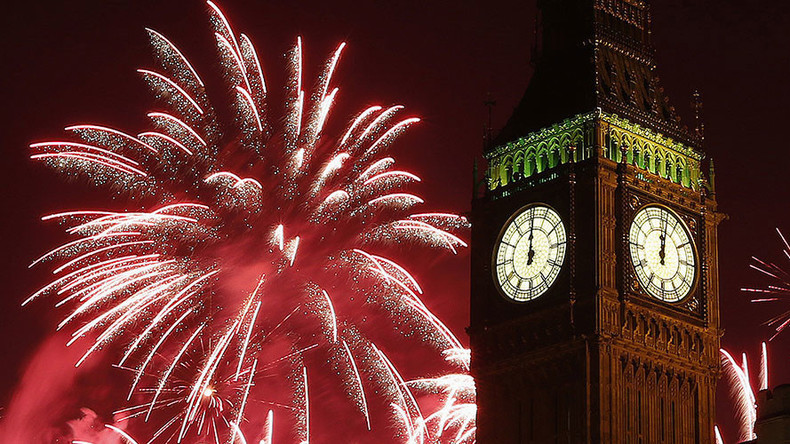 As thousands of people prepare to ring in the New Year across London, the city's police force say it has "adjusted" security plans in order to be prepared for attacks similar to those carried out in Nice and Berlin in 2016.
Earlier this month 12 people were killed when an articulated truck was deliberately driven into a German Christmas market in the center of Berlin. The man suspected of carrying out the attack – identified as Anis Amri – was later shot dead by Italian police after he opened fire on officers in Milan.
On July 14, 86 people were killed and 434 injured when a truck plowed through a crowd on Nice's Promenade des Anglais. People had gathered along the 7km seafront promenade to watch Bastille Day celebrations.
READ MORE: A year of terror: Timeline of attacks in Europe during 2016
Scores of revelers are due to attend New Year's Eve events across London, including a sold-out fireworks display on Victoria Embankment.
London's Metropolitan Police has stated that 3,000 officers will be on duty "both within and outside the ticketed areas to prevent crime and disorder; and keep everyone safe."
Speaking to the Press Association, Metropolitan Police Superintendent Phil Langworthy revealed that although authorities have not received any specific intelligence of an imminent threat, officers have been looking to recent attacks to inform their safety strategy.
"Clearly we have been looking at what has happened around the world in terms of Berlin, Nice, et cetera, and have just adjusted our plans and continue to adjust our plans.
READ MORE: Panic & chaos in Nice: Terrifying videos show immediate aftermath of truck attack (GRAPHIC)

"We police around 3,500 large events every year including New Year's Eve and we have meticulously plan those events – we have meticulously planned New Year's Eve – and we look at our tactics and we look around the world and adjust our tactics if need be," he said.
In a statement, London police urged people to report anything suspicious to an officer or event steward.