BoJo no go: UK politicians told to stop calling Boris Johnson 'Boris' - report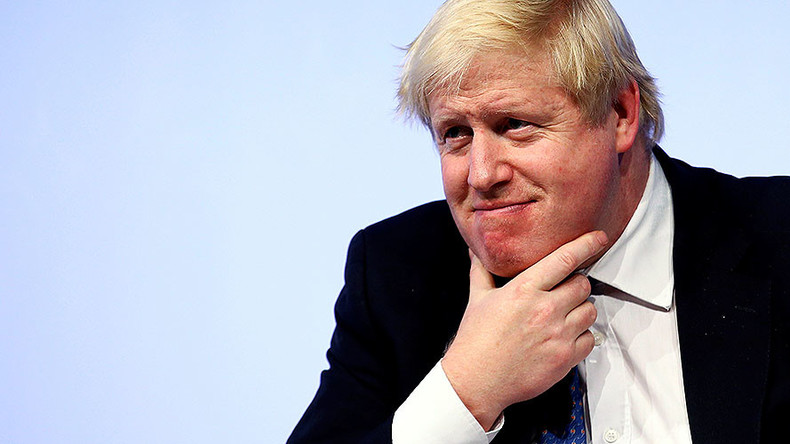 Officials in the UK's Foreign Office have told government ministers to stop referring to Boris Johnson as "Boris" because it's "making his job impossible," a report says, citing a leaked edict.
The Mail on Sunday is reporting that Johnson's colleagues have been issued an edict by bureaucrats in the Foreign Office to stop making jokes about him as they are interfering with the office's work.
READ MORE: Boris's Trump U-turn rolls on, now calling for end to 'collective whinge-o-rama'
Johnson is frequently a source of fun for political allies and enemies alike. He was even trolled by Prime Minister Theresa May during the Conservative Party conference earlier this year.
There has been quite a number of controversial and unfortunate situations that could have contributed to building this perception of the Foreign Secretary: like the time he flattened a 10-year-old boy in a rugby game in Hong Kong, or the time he got stuck on a zip-line, or when he referred to the continent of Africa as "that country."
The Foreign Office edict says that MPs and officials should stop referring to him as "Boris" and start calling him "Foreign Secretary" in order to make him appear more statesmanlike.
READ MORE: Did Boris Johnson just defend Turkish death penalty plans?