Did Boris Johnson just defend Turkish death penalty plans?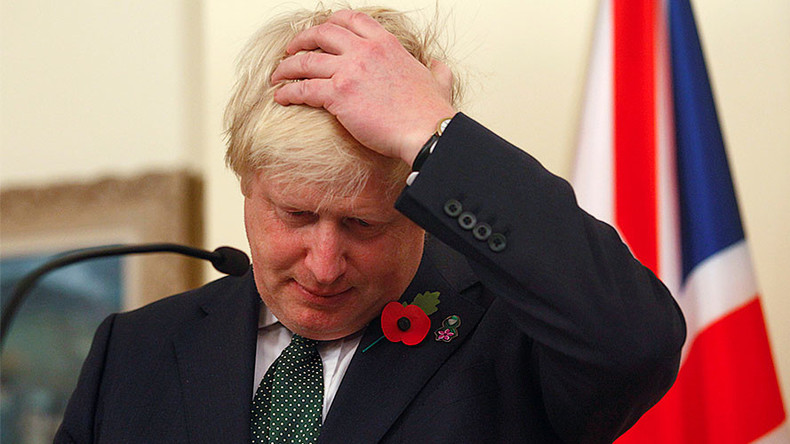 Foreign Secretary Boris Johnson was attacked by other EU ministers after he warned that going too hard on Turkey's potential introduction of the death penalty would alienate a key regional and NATO ally.
The former London mayor was at a conference of foreign ministers in Brussels when he said that Turkey, which he called a key ally, should not be "pushed into a corner" over the death penalty.
"We should not overreact in a way that is against our collective interests," Johnson cautioned, according to the Times.
Diplomats told the paper that EU foreign policy head Federica Mogherini "slapped him down" and said EU capital punishment rules would clearly rule out membership for a country which insisted upon the death penalty.
A Foreign Office spokesman said Johnson "was in no way defending [Turkish President] Erdogan but [was] simply stating the facts."
President Recep Tayyip Erdogan has said he aims to restore capital punishment in the wake of a coup attempt in July.
Tension have been running high between the EU and Turkey in recent months. On November 14, Erdogan accused Brussels of pressing Ankara to give up its bid to join the bloc.
Noting that Ankara's patience "has limits," Erdogan hinted he may hold a referendum on the question of Turkey's accession to the union.
"The European Union is pressing us to withdraw from our [accession] process. If they don't want us, they should make a decision and speak clearly about it," Erdogan told the Hurriyet daily newspaper on Sunday.
"Our patience has its limits. If need be, we could also consult our people. Let's see what the people will say," he added.
Ankara began formal accession talks with the EU in 2005. In March 2016, the sides reached what appeared to be an historic deal, sealing a joint plan to tackle the migrant crisis.
Ankara promised it would assist the EU in dealing with the influx of refugees and migrants, in exchange for multibillion-euro funding as well as the potential facilitation of EU accession and visa-free travel within the Schengen zone for Turkish citizens.