Ex-Top Gear host Clarkson claims Argentinian barred him from flight in revenge for Falklands
Former Top Gear host Jeremy Clarkson has claimed an airport check-in agent barred him from boarding a flight from Germany to the UK in retribution for a 2014 row over a license plate.
Clarkson and the former co-presenters of his hit car show, James May and Richard Hammond, were allegedly prevented from boarding a British Airways flight from Stuttgart after filming their new show The Grand Tour, according to a report in The Sun.
The outspoken TV personality claimed that check-in agent Manuel Periera, subsequently dubbed an "ignorant little worm" by Clarkson, allegedly told the trio, "I'm from Argentina, so f*** you."
Read more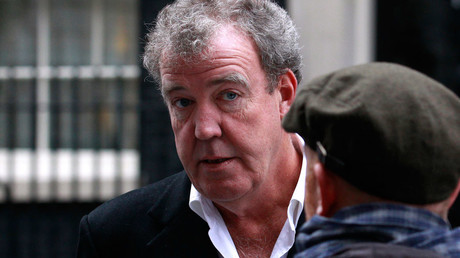 In 2014, Clarkson and his crew were chased out of Argentina after sparking outrage for driving through the country in a red Porsche with the license plate H982 FKL. Argentinian veterans saw the plate as a glib reference to the 74-day Falklands war, in which 649 Argentine military personnel, 255 British military personnel, and three Falkland Islanders died.
At the time, the BBC said the plate number was an "unfortunate coincidence," but later dropped Clarkson the next year for physically attacking one of his producers.
Stuttgart airport personnel have denied Clarkson's claims, saying that the controversial presenter and his team had missed several calls for their flight, and that Periera is Spanish not Argentinian.
READ MORE: 'Here lies the BBC career of Jeremy Clarkson' plaque donated to 'fracas' hotel
"In this case Mr. Clarkson and his team missed several calls in the lounge while the other passengers have been already boarded. Due to airline policy after a certain time of absence the luggage will be removed from the aircraft and the missing passengers will be withdrawn from the passenger list," the airport said in a statement to MailOnline.
Periera himself also denied the allegations, telling the Sun, "I would never say such a thing. I wasn't rude. I was polite and professional."