'Here lies the BBC career of Jeremy Clarkson' plaque donated to 'fracas' hotel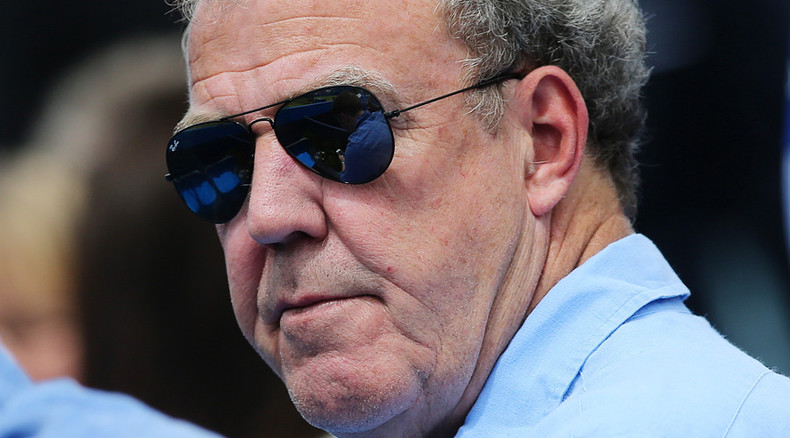 An unknown guest has gifted a plaque commemorating Jeremy Clarkson's Top Gear days to the hotel in which he famously scuffled with an Irish BBC producer.
Clarkson, who has often attracted controversy for his right-wing views and combative style, was axed by the BBC after he caused a 'fracas' with producer Oisin Tymon in March at the Simonstone Hall hotel in Yorkshire.
The plaque, whose creator is unknown, marks the demise of the BBC veteran's career with the broadcaster.
It reads: "Here lies the BBC career of Jeremy Clarkson. Who had a fracas on this spot 4th March 2015. The rest is legend."
The hotel seemed as surprised as anyone by the gift, writing in a Facebook post: "We were presented with this plaque from one of our guests last night!"
"We think it would be quite appropriate to put it on the patio where the fracas took place!!" they added.
In a surprising departure from his famously volatile persona, Clarkson appeared to call for world peace over the weekend.
Writing in the Sun newspaper, he said Britain dropping bombs on countries like Syria would create a never-ending cycle of violence because jihadists will simply retaliate with attacks on London.
"This will make us angry so we'll drop more bombs, which will cause them to send more people over to Europe to blow [themselves] up, and so on and so on," he explained.
"Dropping bombs from planes allows First World leaders to say they're in the fight, but it will solve nothing. It never has and it never will.