Top Gear's Jeremy Clarkson to pay damages in racial discrimination suit
Published time: 24 Feb, 2016 14:20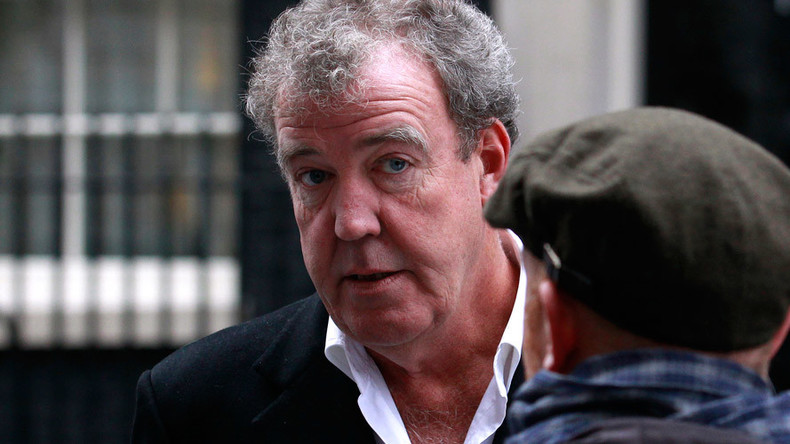 Former Top Gear host Jeremy Clarkson has settled a legal claim in a racial discrimination and personal injury suit against him filed by one of the show's producers after Clarkson physically assaulted him last year.
Clarkson has also issued an apology to the producer, saying: "I would like to say sorry, once again, to Oisin Tymon for the incident and its regrettable aftermath."
Clarkson and the BBC will contribute to the settlement, which is understood to exceed £100,000 (US$140,000).
Last March, the 55-year-old BBC presenter punched Tymon, 36, during the filming of the show in Newcastle, reportedly hurling racial epithets at Tymon, who is Irish, during the confrontation.
According to the BBC's internal investigation, the incident, described as a "fracas," left Tymon with a bleeding and swollen lip.
The BBC did not renew Clarkson's contract after the assault.
A lawyer for Tymon said that the producer, who was on paid leave for six months after the incident, was "keen to put the matter behind him."
Tymon launched his suit against Clarkson and the BBC in November.