More transgender men using fertility treatment to get pregnant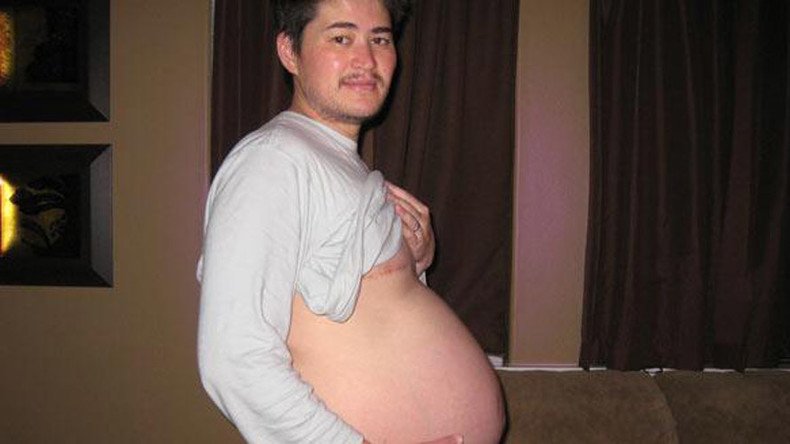 Dozens of transitioning women are choosing to freeze their eggs at specialized clinics if they decide to have children after becoming men.
At least three men in the UK who were born female are believed to be using IVF techniques, according to the Daily Mail. Dozens of other men are also having their eggs frozen prior to transitioning to switch sex.
Despite it being possible for a male who was born female to become naturally pregnant, it is rare.
Instead, the fertilised embryo is usually moved to a surrogate, rather than a transgender man giving birth.
READ MORE: British demand for sex change procedures booming
Thomas Beatie became the first man in the world to become pregnant, showing that men with female reproductive organs are still able to give birth.
The father of three paved way for other transgender men to consider having children, such as 17-year-old Riley Middlemore who hopes his eggs can be inseminated by a sperm donor and implanted into his girlfriend's body to allow her to carry their child.
The National Health Service (NHS) is able to fund sex change and fertility treatment for patients, costing on average up to £34,000.
Some people have criticized the free treatment including Conservative MP Peter Bone, who said the NHS should get "its priorities right."
READ MORE: Hate crimes against LGBT people on the rise – advocacy groups
"I am not sure why the taxpayer should be funding this," he told the Daily Mail. "I just sometimes ask if the NHS is getting its priorities right."
The measures were, however, defended by Dr James Barrett of the NHS Gender Identity Clinic, which is based in London.
"As a matter of principle, anybody who loses their fertility as a result of standard NHS treatment should be able to preserve their fertility," he said.
"Why are people with cancer particularly magic and get this NHS fertility treatment, and other people don't?" he added. "Transgender patients want to live like normal people. They want what everybody else gets as a matter of course."
You can share this story on social media: