Murdered MP Jo Cox was working on report into right-wing extremism before attack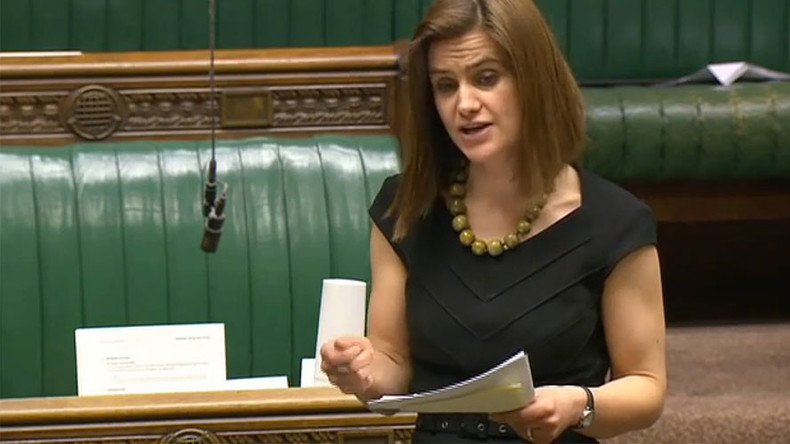 British Labour MP Jo Cox, who was killed by an alleged far-right extremist last Thursday, was about to release a report in parliament on the dangers posed by far-right nationalists and the rise of Islamophobia, it has emerged.
Cox, 41, Labour MP for Batley & Spen, died after being shot and stabbed in the street outside her constituency surgery in Birstall, near Leeds.
The Times reports Cox that was preparing to launch a report in the House of Commons later this month, showing an 80 percent rise in anti-Muslim attacks and suggesting that Yorkshire has become a "hotbed of far-right activity."
Along with the report by Tell MAMA, a monitoring group for anti-Islamic hate crime, Cox had recorded a video about combating Islamophobia, the newspaper says.
In the footage, Cox says anti-Islamic attitudes are so bad in her constituency that "many of our young women don't feel safe when they're out on the street."
Concerns are thought to be so high that the local council asked Tell MAMA to create an initiative to help them tackle the issue.
Fiyaz Mughal, director of Tell MAMA, told the Times there were significant clusters of far-right activity across Yorkshire.
He said that two weeks ago a far-right extremist used a pistol to shatter the glass of a Muslim woman's car, and "in the last 18 months South Yorkshire is one of the leading areas in the country [for Islamophobic incidents]."
In London, Manchester and the West Midlands alone there were 2,500 cases of Islamophobic crime, Mughal says.
Cox was well known for her commitment to progressive causes, including the plight of Syrian refugees.
The man arrested shortly after the attack in Birstall, Tommy Mair, 52, will appear at London's Old Bailey court on Monday.
He has been charged with murder, grievous bodily harm, possession of a firearm with intent to commit an indictable offence and possession of an offensive weapon.
At an initial hearing at Westminster Magistrates' Court on Saturday, Mair refused to give his name, instead telling the court: "My name is Death to traitors, freedom for Britain."
Mair was not required to enter a plea and his lawyer Keith Allen said there was no indication what plea would be given.
Monday's hearing is expected to consider any application for bail.
Meanwhile, MPs are returning to Westminster on Monday to pay tribute to Cox in a special session of parliament.
Parliament had been in recess to allow MPs to concentrate on campaigning in the final days of the EU referendum race.
The vote takes place Thursday.
You can share this story on social media: