Thomas Mair charged with Jo Cox's murder as police look into suspect's far-right interests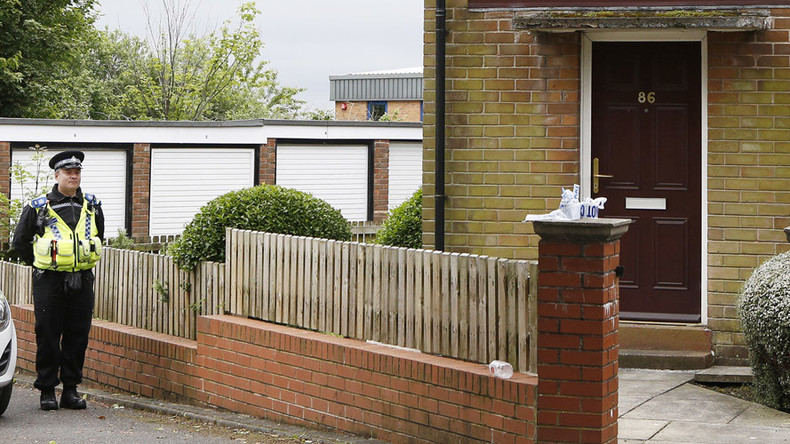 Police have charged Thomas Mair with the brutal murder of Labour MP Jo Cox after saying the attack was "isolated but targeted." The suspect's interest in far-right literature, including a neo-Nazi gun-making manual, is being investigated.
"We have now charged a man with murder, grievous bodily harm, possession of a firearm with intent to commit an indictable offence and possession of an offensive weapon," West Yorkshire Police Detective Superintendent Nick Wallen said in a statement, as quoted by Reuters.
Jo Cox, a 41-year-old mother of two, died on Thursday after being stabbed and shot by a lone assailant in the village of Birstall.
Police are still trying to determine the motives for the shocking attack. They are currently looking into reports that have been circulating alleging that Mair has ties to "right-wing extremism" and had used "mental health services," Wallen added.
The police also confirmed earlier reports that Mair had acted on his own without the help of a third party, but they "will be investigating how the suspect came to be in possession of an unlawfully held firearm."
The 52-year-old Mair, who turned out to be from the same area, was apprehended by police officers not far from the scene. He was arrested and questioned, before being charged.
A 77-year-old man who intervened remains in hospital, but is in a stable condition.
It has emerged that Cox's assistant, Fazila Aswat, tried to comfort the MP as she lay bleeding in the street.
Aswat's father told ITV that the Labour politician tried to get up after being stabbed and shot, but told his daughter that the "pain was too great."
West Yorkshire Police say the incident appears to be "an isolated, but targeted attack" upon Cox.
Police are now leading an investigation to explore potential motives for the murder, looking into emerging evidence that the suspect had an interest in gun making and far-right movements like neo-Nazism.
The temporary chief constable for West Yorkshire Police, Dee Collins, reported in a statement that two medical specialists had examined Mair and determined that "he is both fit for detention and fit for interview" despite his prior use of mental health services.
She also stated that investigators are "keeping an open mind" as to the motive and that determining whether there was a link to right wing extremism is a "priority line of enquiry."
Meanwhile, police are thought to have uncovered "Nazi regalia" inside the suspect's home, the Guardian reports.
Mair is also a subscriber to a pro-apartheid South African magazine, according to the Telegraph.
Meanwhile, the Southern Poverty Law Center, a US civil rights group, says it has discovered invoices suggesting that Mair spent hundreds of dollars on periodicals and literature published by an American neo-Nazi group called the National Alliance.
Mair sent more than $600 dollars to the extremist group, according to the non-profit. One 1999 receipt from the National Alliance's publisher shows that the 52-year-old purchased an "Improvised Munitions Handbook," as well as literature on "Chemistry of Powder & Explosives."
The group advocates for a "white world" and "the establishment of white living space" on its website.
"We must have new societies throughout the white world that are based on Aryan values… What we must have… is a thorough rooting out of Semitic and non-Aryan values and customs everywhere," the group states.
The organization was founded in the 1970s by William Pierce, a university physics professor whose novel The Turner Diaries depicted a race war in the US and a truck bombing of FBI headquarters.
His work is said to have inspired Oklahoma bomber Timothy McVeigh, who Pierce described as a "man of principle" shortly before the killer's execution.
Meanwhile, Britain First, a far-right group, has issued a statement condemning Cox's killing, while also denouncing media reports that her killer shouted the name of the organization during the attack as "monstrous lies."
The statement came in response to eyewitness reports alleging that the attacker had yelled "Britain First" before shooting the female politician three times.