ISIS-bound mother has children taken away after plans for Syria move exposed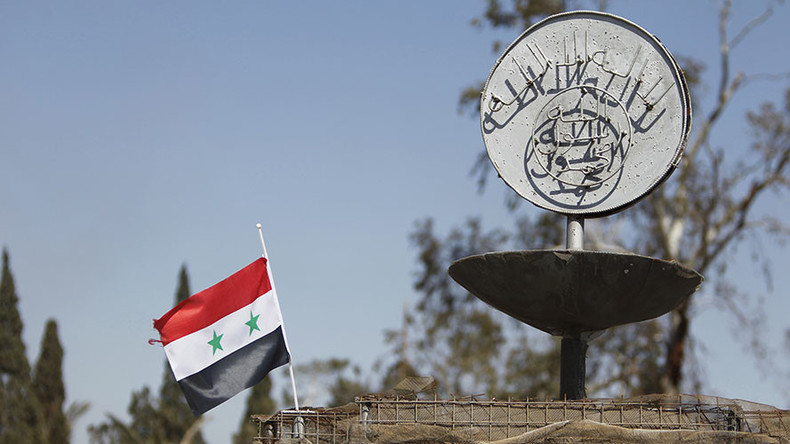 The High Court in Britain has ruled that three children whose mother attempted to take them to Islamic State territory in Syria, should be taken into care
Mr Justice Keehan decided it would be in the children's best interests to put them in the care of their grandparents after social services from Leicester City Council brought proceedings forward.
It was also confirmed by the court that the children's father reportedly fled the UK in 2013 and is currently part of a terrorist group in Chechnya.
The family from Leicester, who cannot be named, were originally stopped at Birmingham Airport before they were about to board a flight to Munich last summer.
READ MORE: ISIS hackers claim to have 'infiltrated' Britain through defense ministry mole
Among the woman's nine suitcases and belongings, a mobile phone was found containing images bearing the Islamic State (IS, formerly ISIS/ISIL) emblem, children holding guns and wearing balaclavas.
The mother initially denied wrongdoing, insisting that she was taking her children on holiday to see their father in Munich before they would fly to France, but evidence found in her luggage indicated plans to go from Germany to Turkey.
Turkish and Indian phone numbers were also found, concealed in a medicine packet among the items. One number, which had been called 234 times, was believed to belong to a suspected IS fighter.
The judge's ruling read: "An initial examination of the mother's mobile phone provided the police with sufficient evidence to arrest her, with one message reading, 'Are you going for good?'"
READ MORE: Austrian ISIS 'poster girl' beaten to death after trying to flee extremist group – reports
He said the mother had lied "almost throughout the entirety of her evidence" despite her links to IS being found.
"The mother had been in contact with jihadists... solely for the purposes of going to Syria," he said. "I found that it was plain that if the mother had succeeded in her attempts to enter Syria, and in particular to join Islamic State, the children would have been put at extreme risk of very, very significant harm if not death."

More than 800 British nationals have travelled to join IS, according to British authorities.
READ MORE: Muslim cleric branded ISIS supporter by Cameron demands apology