Austrian ISIS 'poster girl' beaten to death after trying to flee extremist group – reports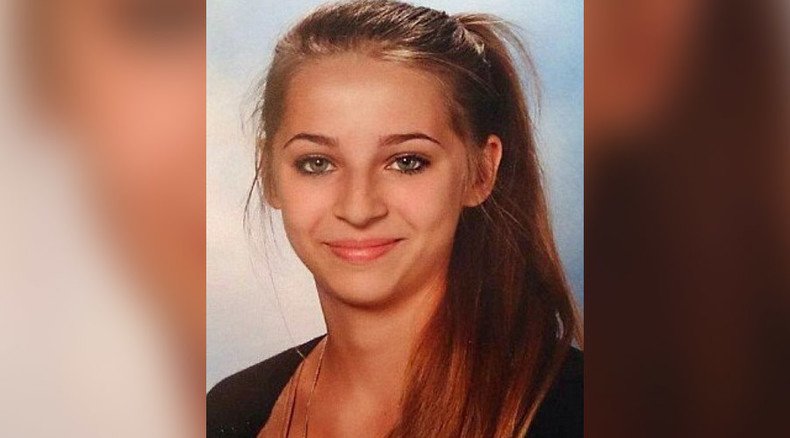 A teenage girl who ran away from her home in Austria to join Islamic State in Syria has been beaten to death after trying to escape from the group, according to Austrian media. The girl traveled to the war-torn nation with her friend last year.
Austrian tabloid Kronen Zeitung reported that Samra Kesinovic, 17, was beaten to death by members of the violent extremist group as she tried to flee the Islamic State (IS, formerly ISIS/ISIL) stronghold of Raqqa.
The newspaper cited an unnamed Tunisian woman who reportedly also traveled to join the jihadists last year and lived with Kesinovic and her friend Sabina Selimovic, then 15, in Raqqa. The Österreich tabloid reported the same story, citing insider sources.
However, Austria's interior and foreign ministries have yet to confirm the news.
"We cannot comment on individual cases," Foreign Ministry spokesman Thomas Schnöll told the Austria Press Agency. Interior Ministry spokesman Karl-Heinz Grundböck also said that he could not comment on the situation.
Unconfirmed reports of the girls' fate also circulated last year, with UN counter-terrorism expert David Scharia stating that one had been killed in fighting and the other had disappeared.
Kesinovic and Selimovic arrived in Syria via Turkey in April 2014, and quickly became "poster girls" for IS. Photos on social media sites showed them carrying Kalashnikovs and being surrounded by armed men. According to Austrian police, the images were aimed at recruiting young girls to join IS.
At the time of their disappearance, the two teenagers left a note for their families saying, "Don't look for us. We will serve Allah and we will die for him." The girls are believed to have been married off to IS fighters soon after arriving in Raqqa. However, by October 2014, there were reports that both girls wanted to return home.
Austrian authorities have accused a Vienna-based Bosnian Muslim preacher, Mirsad Omerovic (also known as Abu Tejda or Ebu Tejma) of recruiting the girls, who were born in Austria to Bosnian Muslim parents. He has denied the allegations.
As many as 130 Austrians have fled to Syria to join IS, according to UN estimates. At least half are believed to be of Chechen origin.
You can share this story on social media: