Brits who earn the most also drink the most, official figures show
Published time: 8 Mar, 2016 16:53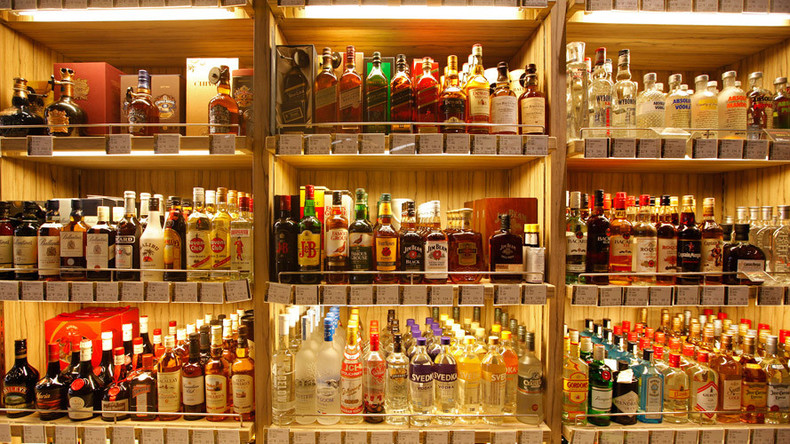 Britain's top earning professionals drink more than any other income group, new figures show, with one in five high earners drinking at least five days a week.
The figures, released on Tuesday by the Office for National Statistics (ONS), show that 18 percent of people earning £40,000 or over each year drink more regularly than those earning under £10,000, of which only 8 percent drink frequently.
Almost one in four top earners also binge-drink more frequently, whereas only one in eight people on a lower salary do so.
The ONS said the differences could be partially explained by demographics. For example there are unlikely to be many high earners in the 16-24 age bracket. Gender is another factor, with women less likely to drink than men.
Younger groups are more likely to binge, the data shows, but nearly one in ten drinkers, around 2.5 million, still consume more than 14 units in a single session.
Some 17 percent of 16-24 year olds drink more than 14 units in a session, with 11 percent of 25-44 year olds consuming the same amount.
Geographically, Wales had the highest number of binge drinkers (14 percent), with Scotland following closely behind (13 percent).
The data also shows more than half of Brits drink at least once during a typical week, with young people less likely to have consumed alcohol in the previous week that older people. Some 66 percent of 45 to 64 year olds said they had drunk at least once during the previous week.
Of all the respondents who said they had drunk in the previous week, 45 percent admitted to having consumed more than 4.6 units on their heaviest day, which amounts to almost a third of the total weekly guideline.
Sarah Toule, head of health information at World Cancer Research Fund, said: "It is very concerning that millions of Brits are exceeding their weekly drinking limit in just one day.
"Drinking alcohol increases the risk of a number of different cancers. In fact, 24,000 cancer cases could be avoided every year in the UK if everyone stopped drinking alcohol.
"When it comes to cancer prevention, people should avoid alcohol as much as possible as any amount increases the risk of cancer.
"If they are going to drink, it's important not to binge-drink and have no more than seven drinks a week spread over at least three days."
A spokesperson for alcohol producers the Portman Group advocated moderate drinking.
"The vast majority of adults drink sensibly and safely; part of a decade-long improvement in our relationship with alcohol in this country.
"Under-age drinking, alcohol-related crime and drink-driving are also in sustained decline.
"ONS figures are useful in highlighting the specific regions and communities that still need support and the best way to achieve this is through targeted local partnerships between local authorities, health services, businesses and voluntary groups."