Britain's controversial extremism tip-off hotline fails to engage Muslim community – report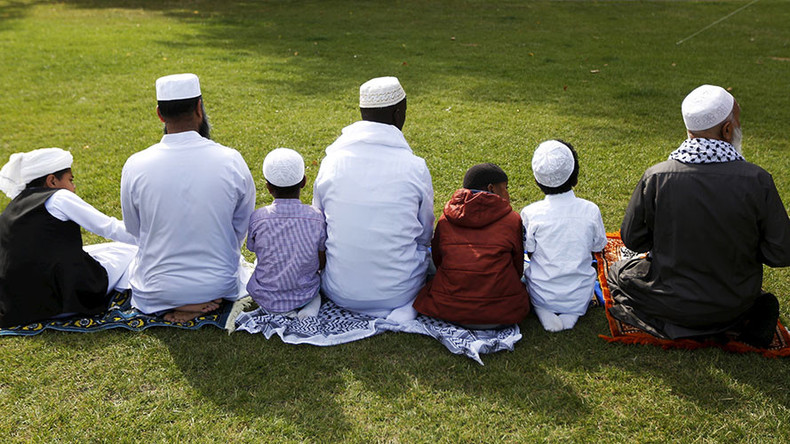 Britain bet on a key anti-radicalization program, intended to encourage members of the Muslim community to tip off authorities, to help it deal with potential terrorist threats. However, a new report suggests the scheme is failing miserably.
It turns out that only 8.6 percent of all tip-offs come from community, family friends, and faith leaders – the prime candidates for participation in the initiative. Less than 300 tip-offs to the UK's Prevent program came from such sources in six months, The Times reports.
Over 90 percent came from the general public, schools, and even the NHS, in addition to hundreds of referrals made directly to police that were not included in the statistics.
Prevent – as with the American tipoff programs set up in the aftermath of 9/11 – was meant to become a bridge to the Muslim population. However, experts have noted a great degree of distrust towards the scheme, and even the belief that it is racist by nature.
The initiative has drawn criticism from rights advocates and Muslims at large, with its tipoff hotline feature the most controversial issue.
READ MORE: Muslim schoolboy quizzed about ISIS after raising 'eco-terrorism' in French class
This lack of trust has led some prominent Muslim organizations to boycott the program altogether, including one in Waltham that is involved in the community life of thousands of Muslims in East London. Muslim leaders in Newham also came dangerously close to calling for a boycott after accusations arose claiming that the program was "spying on our young people."
Students and imams came out in London in early December to voice protest against the controversial program. "Let us come together, spread the word and show that we are Students Not Suspects!" a Facebook page coordinating a national day of action read. Various forms of protest – online and otherwise – have been seen across the country.
The current figures on Prevent come despite a much more positive-sounding October report, which was compiled using statistics from the National Police Chief's Council (NPCC). Those figures showed around eight referrals per day being received under the Channel program – the initiative that takes care of the more serious cases and which usually receives referrals from Prevent. There were apparently more referrals this summer alone than in all of 2012-2013, when the program was set up.
However, even then it was apparent that schools were still grappling with their newly mandated responsibility to keep a close watch on youths in danger of being radicalized. Some became overzealous in their approach and wrongfully interpreted behavior, as in one case concerning a 14-year-old student who was questioned about having possible sympathies with Islamic State (IS, formerly ISIS/ISIL) after using the term "eco-terrorism" in a French class. He was pulled out of a class, and a child prosecution officer got involved, causing the boy much distress. His parents ended up filing a lawsuit.
READ MORE: Baby amongst children removed over Islamist radicalization fears
The fact that less than 10 percent of NPCC referrals come from the people that were supposed to be key to the program's success hasn't stopped the government from issuing compulsory orders to schools, hospitals, and other institutions, however, stating that it is now their duty to regularly report to the Prevent program.
The UK's terror threat level currently stands at "severe," meaning an attack is "highly likely." Despite this, Channel barely gets any referrals from Prevent – and those are meant to be the more serious kind.
Meanwhile, researchers for the most part say Prevent is ineffective and that, despite having good core elements, mostly associated with spying on people and criminalizing an entire religious group. Hannah Stuart, a fellow at the Henry Jackson Society, told The Times she was surprised the referral count wasn't lower than 10 percent.
However, not everyone has rushed to blast Prevent for ineffectiveness. The NPCC says "the figures may not accurately capture the nature of the original source because in many cases members of the community will report in the first instance to the police."
Meanwhile, this summer Prime Minister David Cameron refuted accusations that the program aims to ostracize Muslims or spy on them, calling them "paranoia in the extreme".
While there could be a number of reasons people don't speak up more often, experts believe cases like the scandal concerning the 14-year-old 'ISIS sympathizer' from French class that have been taking their toll on trust between the Muslim communities and the UK authorities.
Cases like these demonstrate how Prevent can often shoot itself in the foot, just as the government's push to make it a duty for public sector institutions to take part in mandatory reporting has cast Prevent and Channel in a bad light.
Opponents of the program also explain that it creates a climate of fear and could be impeding people's freedom of expression.