Students and imams rally against counter-extremism scheme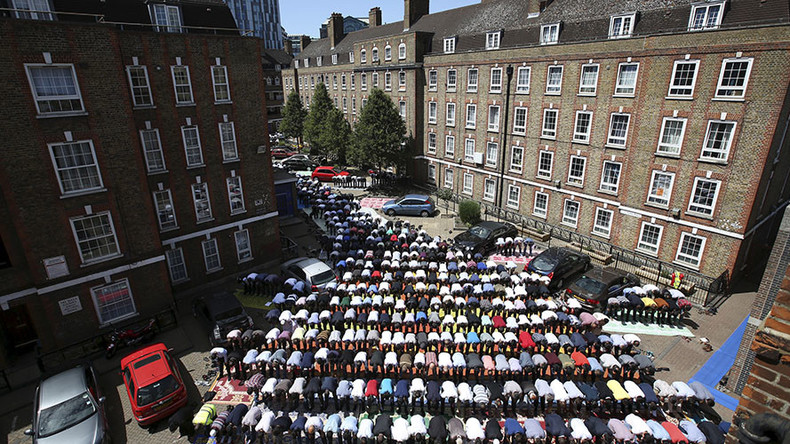 Students have organized talks and events at universities throughout the country, rallying against the government's controversial anti-radicalization scheme, Prevent. Imams in London have also spoken out against the measures.
"Let us come together, spread the word and show that we are Students Not Suspects!" a Facebook page coordinating the national day of action reads.
Student activists staged meetings, photo campaigns and protests on campuses nationwide on Monday.
The action comes as East London imams speak out against Prevent, saying the program leads "to a breakdown of trust in schools and colleges."
"Schools and teachers are cast in the role of spies on our young people," they said in a statement. "This is precisely a situation in which young people can feel isolated and where prejudice can remain unchallenged."
Prevent, which receives £40 million (US$60 million) a year from the Home Office, is designed to mobilize communities to nip extremism in the bud. The program operates through teachers, council leaders and other local authorities who are expected to identify early signs of extremism and divert young people from full-radicalization.
Along with teachers, community organizers and student unions, religious leaders in the London borough of Newham, which has the second highest percentage of Muslims in Britain, have condemned the measures adopted by Prevent, an arm of the government's Contest anti-extremism program, as glorified spying.
The statement warns that the program results in "spying on our young people" and exclusively targets "young Muslims for the views they hold on religion or issues such as government foreign policy."
Imam Khalil Laher, a signatory to the statement who preaches at mosques throughout the borough, told the Guardian: "My biggest problem is that these are normal religious values and for many Muslims are considered obligations of the faith. We have not been consulted about the implementation of Prevent. We have not met any police officers. There's been nothing on the ground."
Newham community leaders have expressed concern about the ramifications of last year's appointment of former Quilliam Foundation director Ghaffar Hussain as the council's Prevent officer.
The Quilliam Foundation is a government-backed anti-extremism think tank which critics accuse of being out of touch with ordinary Muslims and their needs.
"We have been concerned because the Quilliam Foundation was such a big supporter of the government's policy. Is he [Hussain] going to be impartial?" said Tahir Talati of Muslim Engagement and Development, a think tank which is backing the imams' call.
The council has responded that it "has been engaging with the government's Prevent agenda, utilizing a multi-agency approach alongside the police and the voluntary sector, since 2009.
"Prevent is about supporting individuals to stay safe and within the law. This year the government has placed more responsibility on schools to take a lead in this area, so the council supports schools to provide training for teachers and staff, while the police engage with local community organizations."