UK police get 8 'radicalization' referrals a day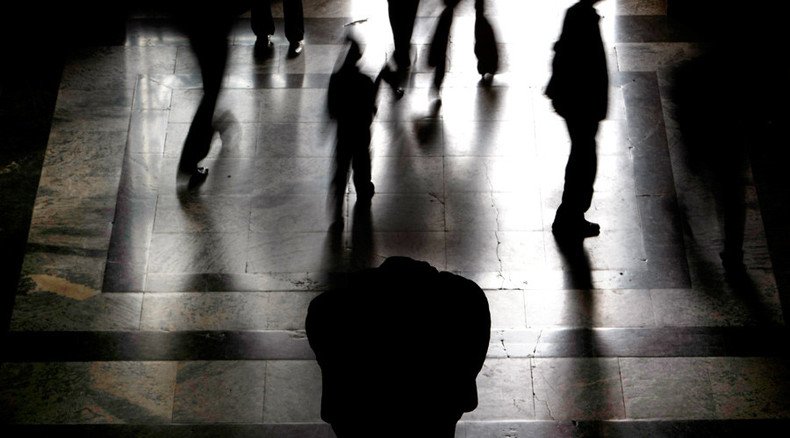 Eight people per day on average are being referred to police on suspicion of extremism under the government's new counter-radicalization scheme, according to figures from the National Police Chiefs' Council.
This summer 796 people were referred to the UK's Channel program, which is meant to target people deemed vulnerable to radicalization. The NPCC numbers, obtained by the Press Association following a freedom of information request, show that 312 of those referred were minors.
Channel is part of the government's Prevent counter-extremism initiative. The scheme's purpose is to prevent terrorism and curtail extremism, defined by the government as "vocal or active opposition to fundamental British values."
Specifically, Channel seeks to provide guidance and counseling to individuals suspected of being vulnerable to extremism.
Under the program, universities, schools, local councils and other public bodies are legally required to alert the police when they suspect that someone may be under the influence of extremism. Of those referred, some 20 percent are required to undergo counseling after assessment.
The government said of the program: "Channel is about ensuring that vulnerable children and adults of any faith, ethnicity or background receive support before their vulnerabilities are exploited by those that would want them to embrace terrorism."
There were more referrals this summer than over the whole of 2012-13, when the program was introduced. The referral numbers are also more than double the amount in the first three months of 2014-15.
READ MORE: Terror watchdog warns of backlash to anti-extremism bill
Schools and universities are grappling with increased pressure to handle the new measures and some have been criticized for being overzealous in pursuing suspected extremism. Just last month, a 14-year-old Muslim boy was questioned by school officials after a class discussion on environmental activism in which he used the term "eco-terrorist."
Last month, Independent Reviewer of Terrorism Legislation David Anderson QC warned that a poorly thought out counterterror strategy may backfire.
"If the wrong decisions are taken, the new law risks provoking a backlash in affected communities, hardening perceptions of an illiberal or Islamophobic approach, alienating those whose integration into British society is already fragile and playing into the hands of those who, by peddling a grievance agenda, seek to drive people further towards extremism and terrorism," he said.
You can share this story on social media: