'Not fair on relatives': Publish Iraq War report immediately says Deputy PM Clegg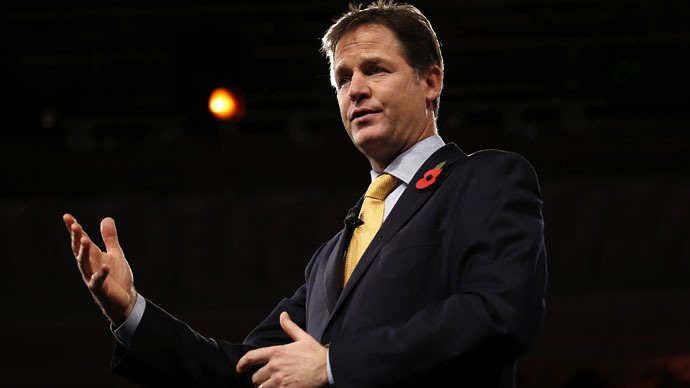 Britain's deputy prime minister has called for the publication of the 2003 Iraq war inquiry to be brought forward, amid fears that more setbacks will mean the report will be delayed until after the May 2015 general election.
Speaking to LBC radio, Nick Clegg said delays were "not fair on the relatives" of those who died fighting in Iraq, and that he would be "very disappointed" if the Chilcot inquiry report was not released before polling day in May.
"It is absolutely not fair on those people, who lost sons and daughters and loved ones in that conflict, that they're still having to wait to understand how that fateful and in my view utterly wrong decision [to go to war] was taken in the first place," the Deputy PM said.
The final piece of witness evidence was collected three years ago in 2011, but the delay in publication is due to the process of 'Maxwellisation', where individuals who have been criticized in an official government document are given the chance to defend themselves.
READ MORE:Tony Blair shown Iraq inquiry findings prior to public release
Clegg further voiced his wish to read the report himself, and said the delay in publication reflected badly on the authors.
"I would like to see this report. I would have liked to have seen it published a long time ago. But when this report was set up, quite rightly it was set up entirely independent of politicians."
"If this was run by politicians people would immediately suspect it to be a stitch-up," he added.
The inquiry, presided over by Sir John Chilcot, was commission by Gordon Brown in 2009.
Prime Minister David Cameron said last year he hoped the delays and problems with publishing the inquiry would be "concluded as soon as possible."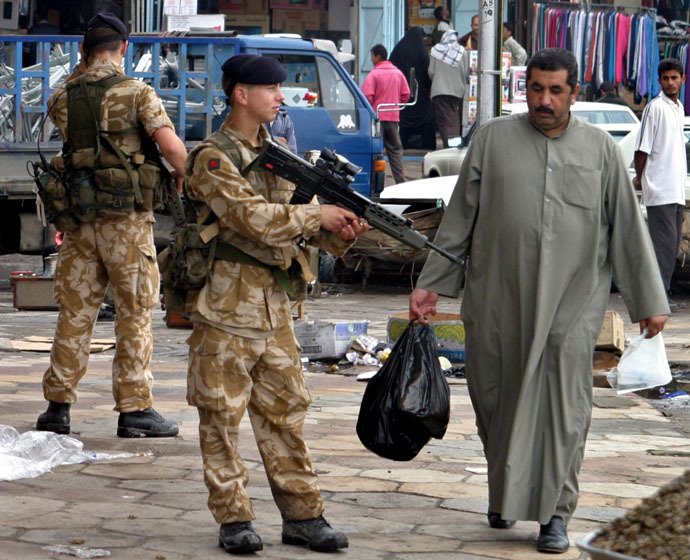 Much of the criticism surrounding the inquiry's publication revolves around the communications between George W. Bush and former PM Tony Blair, both of whom are expected to be condemned in the report.
There has already been mass debate about how public the correspondences between the two men should be. Chilcot has previously said he hopes they will be able to publish "gists and quotes" from the messages so readers can understand the conclusions.
Whitehall has always been against any publication of private correspondences, saying it would deter politicians and diplomats from speaking freely with one another.
READ MORE:Iraq Inquiry to cost taxpayer £10mn
Following complaints from the US, it was announced that none of Bush's messages would be published, and that many quotes would be kept to the "minimum necessary."
Despite increasing speculation that delaying publication further would influence the voters' decisions in May, Whitehall mandarins now believe it may not be released until even later, after the general election.
Labour strategists have reportedly voiced concerns that a resurgence in the Iraq war debate before the general election would be damaging, as the Labour government's involvement in the decision to go to war was seen to be responsible for the spike in Liberal Democrat support prior to the 2010 election.
Clegg also said the report would benefit from rapid publication, not least to assuage the grief of bereaved families.
"I very much hope that people who are running the commission, punctilious though they clearly are being, also feel a heavy weight of responsibility towards the families that they really do need to try and bring this to a conclusion as rapidly as possible."
"Every prospective sort of timetable or deadline or publication date appears to have slipped," he added.