Tony Blair shown Iraq inquiry findings prior to public release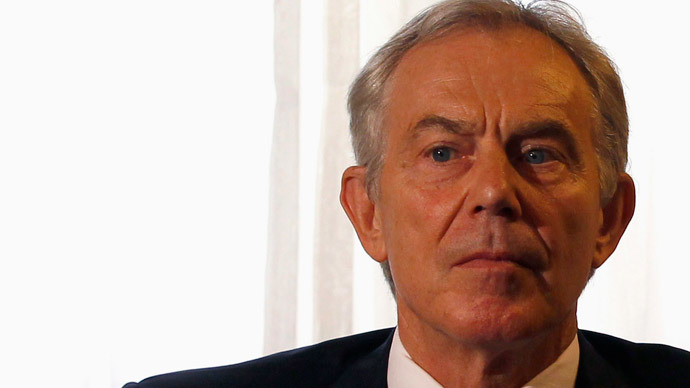 Letters containing in-depth conclusions of a public inquiry into Britain's 2003 Iraq War have been dispatched to the probe's primary participants. Critics charge that the brutal eight-year war divided Britain and blackened Tony Blair's legacy.
Under UK law, any individual that faces criticism in a public inquiry must be issued with an official letter warning them of allegations in its findings. They are subsequently then permitted to rebut and counter unsavory or unsatisfactory findings.
Former Prime Minister Tony Blair and former Foreign Secretary Jack Straw both reportedly received such letters in recent weeks, warning them of key criticisms in the inquiry's findings.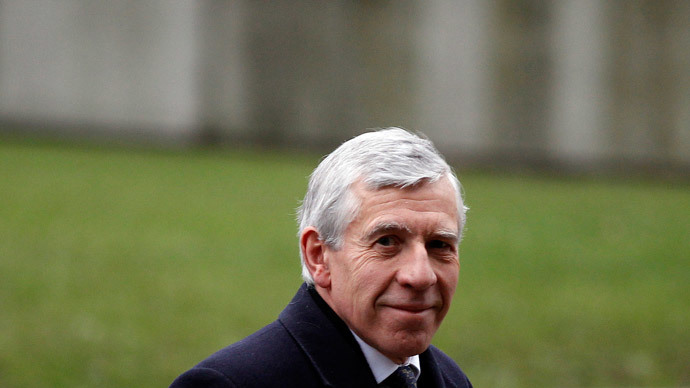 The documents were dubbed "Maxwellisation" letters, following Czechoslovakian-born UK media mogul and MP Robert Maxwell's overturning of allegations in a critical report levelled at him in 1969.
Last month, ministers came under increasing pressure to name the date when the findings of the Iraq inquiry, headed by Sir John Chilcot, would be published.
During a parliamentary debate in October, Conservative MP Keith Simpson warned concerns are rife surrounding the financial, political and social costs of the four-year inquiry.
The inquiry spans a period of eight years, covering the run-up to the conflict, the full war itself, and the subsequent"reconstruction" period which ensued.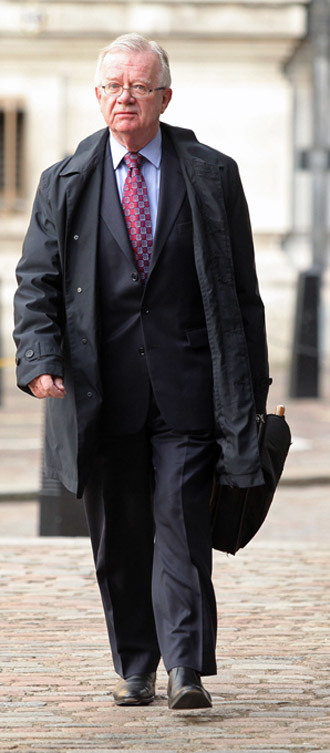 PM David Cameron said in May he thought the report would be published before the end of 2014. At the time, he acknowledged a growing public appetite for the inquiry's findings to be revealed and assured Britons "shouldn't have to wait too much longer".
But with a mere month of this parliamentary term remaining, it is unlikely that Chilcot's much-anticipated report will surface prior to the Christmas recess.
Should Blair, Straw or any other individual consulted prior to the report's release choose to challenge criticism directed at them as a result of the inquiry's findings, Chilcot's report may be subject to further delays.
MPs, campaigners and citizens have warned that the report's findings may amount to a whitewash, vindicating a brutal and unnecessary war that cast an ominous hue over Tony Blair's decade-long premiership.
Experts argue the omission of potentially crucial correspondence between Blair and US President George W. Bush raises serious questions about the investigation's legitimacy, and points towards a prevailing culture of opacity in Britain's defense and security services.
Despite growing pressure on ministers to divulge why the report's findings have been postponed so substantially, its precise release date remains obscured from public knowledge.
Earlier this year, Blair insisted he was not to blame for the delay. The former PM stressed he resented claims he was holding its release up, and emphasized "the sooner it is published the better."
"I have got as much interest as anyone in seeing the inquiry publish its findings and then being able to go out and frankly restate my case and defend my position."
Recently published figures suggest the cost of the inquiry is expected to reach more than £11 million. Senior figures central to the inquiry, including Blair, will most likely have their legal fees paid by the taxpayer.
Following the recently dispatched letters, Liberal Democrat MP and staunch critic of the Iraq war Norman Baker told the Daily Mail that Chilcot's report should be made public "as soon as possible."
"This has gone on long enough. People have a right to know when they vote in May about the roles of those involved in taking Britain to war," he said.
"People may argue it is political to publish it before May, but I would argue it would be political not to do so."
You can share this story on social media: