UK set for internal exile of terror suspects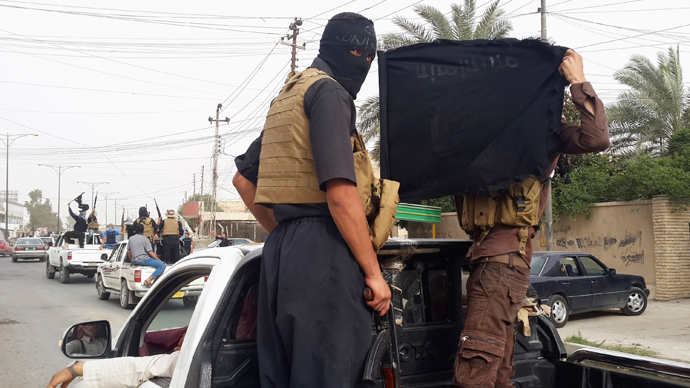 The UK may introduce an internal exile for British citizens suspected of terror-related activities to force individuals out of big cities under government plans to revive relocation powers, scrapped by the very man who now is ready to back them.
The revived relocation power, which was scrapped back in 2011 at the demand of Liberal Democrats, will allow the Home Secretary and MI5 decide on particular rural locations where the suspects could be moved from metropolitan cities like London, Birmingham and Manchester.
Relocation would supposedly cut the suspect's links to extremist networks more effectively than a restriction on the area where they can travel within a big city.
The green light for restricting UK nationals' movement comes after the Liberal Democrats under the leadership of Nick Clegg serving as UK's Deputy Prime Minister, dropped opposition to forcibly moving people placed under prevention orders.
The decision follows a review by David Anderson QC, the Independent Reviewer of Terrorism Legislation, who had initially proposed the exclusion zones. In his review however he admitted that exclusion zones around the existing residence of terror suspects would not stop them from engaging with their associates.
The case for locational constraints on #TPIM subjects: https://t.co/TtLkKMFCuF at 6.19-6.27 pic.twitter.com/iRlDS5Gr6w

— David Anderson (@terrorwatchdog) November 21, 2014
Anderson, who on Friday welcomed Clegg's move, said relocating suspects could restore confidence in the system of Terrorism Prevention and Investigation Measures (TPIMs) that was established in January 2012.
"Moving people against their will from one part of the country to another is a significant imposition on their liberty but that is exactly why the Liberal Democrats believe they can only be introduced alongside a higher burden of proof to ensure they are only used where absolutely necessary and in a tiny number of cases," a Liberal Democrat spokesman has said.
The measure will be a part of the new counter-terror bill to be released next week which will also seek an introduction of a more specific definition of "terrorism-related activity" to ensure that TPIMs are not being abused. It will also seek a higher standard of court proof to introduce a TPIM on a terror suspect. TPIMs will be imposed based on evidence on the "balance of probability" rather than "reasonable belief" .
The package will see measures to prevent British citizens from returning home as well as police powers to seize passports. An airline company could also be stripped of landing rights in the UK if it fails to provide a passenger list to the authorities in advance.
The need to improve anti-terror legislation comes from fears of UK Islamist fighters returning from Syria. The new package of measures will be brought before the House of Commons in a counter terrorism bill next week.
"We need to recognize the issue of returning jihadists with measures to protect the public. But these measures must also embrace civil liberties – otherwise terror wins," Lord Macdonald was quoted by the FT. "This may mean allowing the relocation of suspects when it's really required to protect our people," as an estimated 600 Britons have travelled to Syria and Iraq, with over 200 returning to the UK.
On the other side, internal exile has drawn criticism which claims that it will erode civil liberties.
A senior Liberal Democrat source told the Daily Mail, that, "we treat our responsibility of keeping the British public safe from the threat of terrorism with the upmost importance but we also place an extremely high premium on safeguarding the hard-won liberties of British citizens."
You can share this story on social media: