Prospective Tory candidate rejected for being 'brown and a woman'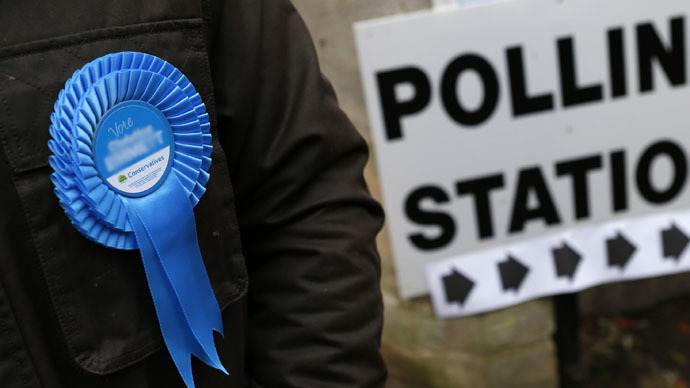 The head of a local Conservative Party association claimed that a potential parliamentary candidate lost out on a chance to run for election because she had the "double whammy" of "being brown and a woman."
The Conservatives are considering taking action against John Barnes, a Tory councilor for Bexhill and Battle, after he told the Financial Times the combination of Suella Fernades's sex and ethnicity was a "handicap."
Fernandez came third in the battle to replace MP Greg Barker in the safe Conservative seat, eventually losing out to Huw Merrimen, a local lawyer, who will stand for election in May 2015.
Barnes further said Fernandes put in a "wowzer performance on the night" after "battling three good men," but added that "the double whammy of being brown and a woman probably handicaps her still."
Suella Fernandes is the daughter of parents from Mauritius and Kenya, both of whom have a history in local politics. Her mother Uma is an ex-councilor and her father Christie is a local activist.
Good to see you at #Rob4Newark@JBrokenshire, @trussliz and @mwyppic.twitter.com/0al1wrR1fd

— Suella Fernandes (@SuellaFernandes) May 31, 2014
A spokesperson for the Conservatives told the Independent the language "isn't acceptable," further insisting the idea that race or gender posed a handicap in the party "just isn't true."
The spokesperson continued to say that of the candidates selected to replace the retiring Tory MPs, a third were women and more than one in six were from ethnic minority backgrounds.
The party's statement called the comments "unacceptable," saying "they neither reflect the views of the Conservative Party nor the reality, which is that people from all backgrounds are being selected to be candidates for the party."
Whether or not Barnes will face disciplinary action from the Conservative Party is "still open," according to the spokesperson.
James Cleverly, a member of the London Assembly, who is himself mixed race, called for the selection process of candidates to be "broadened out."
One of the five candidates from ethnic minority backgrounds was Nusrat Ghani. She was selected to represent Wealden in the 2015 general election, but said that the race and gender issue which had emerged in Bexhill were more about the "urban/rural dynamic" than "gender or ethnicity."