Home Secretary sees PM as 'incompetent', report alleges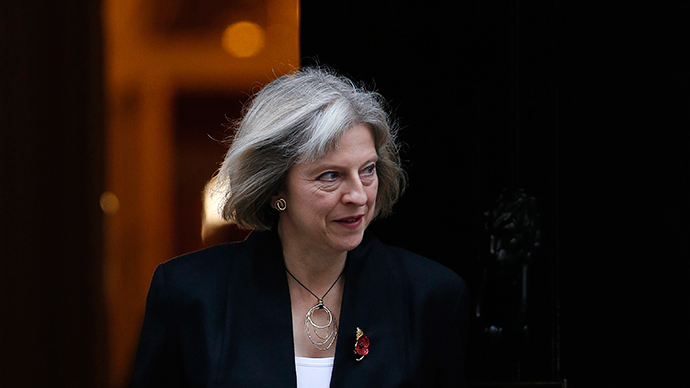 UK Home Secretary Theresa May could have her eye on the leadership of the Conservative Party, following polls suggesting she is now the most popular politician in her party.
The home secretary, whose policies have caused divisions across the political spectrum, including among members of her own party, supposedly has a 'vision' for the future of the Tories in the event that the party fails to win next year's general election.
Speculation surrounding the Home Secretary has circulated for many years among political pundits. However, in a profile piece written in the Spectator magazine, a friend of May's is quoted saying: "There was a time early on when she would want to please David [Cameron], but slowly she has seen just how incompetent that operation is."
"How the PM will say he will do one thing, only to be drawn in another direction. She's given up on him," the source adds.

READ MORE:From mayor to MP: Cameron rival Boris Johnson to run for Parliament in 2015
May's popularity among voters has increased, in part due to her tough measures on terrorism and national security. Earlier this year, she received considerable praise for securing the deportation of Abu Hamza and Abu Qatada, two 'radical' preachers wanted by the US and Jordan respectively for terrorism related offences.
She has also been openly critical about government policy, including immigration. Last week, she told the BBC that the government would likely miss its immigration targets, noting that more migrants have been allowed to enter Britain because of the European Union's rule on free movement.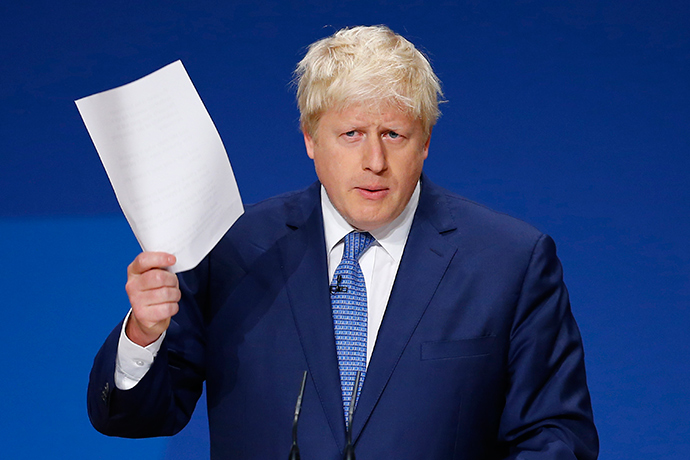 However, she has received a great deal of criticism, notably by civil liberties groups, for her attempts to crack down on internet privacy. This week, the Home Secretary attempted to resurrect policy proposals, nicknamed the "snooper's charter" that would force internet service providers (ISPs) to hand over information regarding individual web users, if they were deemed to be a threat to national security.
May has long been considered to be one of the top candidates for the Conservative party leadership, alongside Chief Whip Michael Gove and London Mayor Boris Johnson.

READ MORE:Britain plans new laws to tackle home-grown jihadists
While May has not ruled out any ambition to become Tory leader, she told BBC Radio 4's 'Desert Island Discs' on Sunday that she was still supportive of the current prime minister.
"My view is very simple, David Cameron is a first class leader of the party and a first class prime minister and I hope he is going to be doing that for a very long time," she said.