Britain plans new laws to tackle home-grown jihadists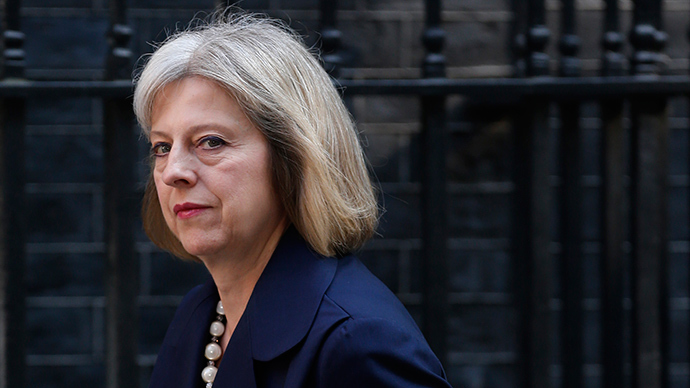 The UK home secretary, Theresa May,said Saturday the UK will strengthen laws to deal with British Islamic militants travelling to the Middle East to fight for IS, after a video indicated a Briton was behind the beheading of US journalist James Foley.
Theresa May said she was preparing new laws to tackle radical Muslims from the UK going abroad to fight. May, writing in the Daily Telegraph, said that Britain faced a long struggle against a "deadly extremist ideology".
"We will be engaged in this struggle for many years, probably decades. We must give ourselves all the legal powers we need to prevail," she wrote.
She said that new laws, which have been dubbed "ASBO for terrorists" could be introduced for those who radicalize others. An ASBO is an Anti-Social Behavior Order, which restricts behavior as a punishment for minor offences instead of giving a jail sentence.
A report by the Extremism Task Force, announced by the Prime Minister in December that new civil measures could be implemented to try to stop extremists trying to radicalize others will be acted on by May.
But the Shadow Home Secretary Yvette Cooper said that May did not elaborate on the details of new civil powers and she called for more money to be given to community projects to stop vulnerable people being radicalized in the first place.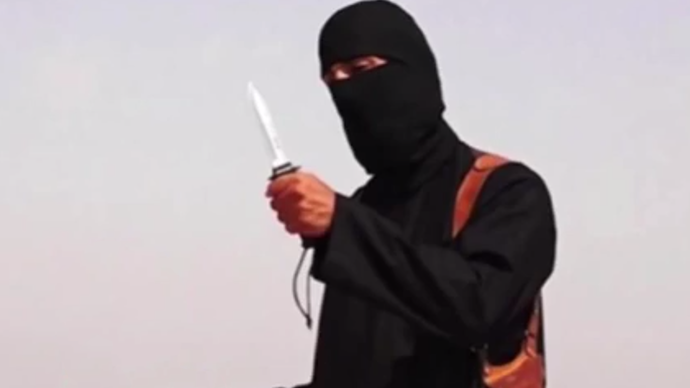 May also said that groups believed to encourage terrorism could be banned under new orders, even if under current laws they "fall short of the legal threshold."
In a quiet nod towards the work of the British security services, who have been under fire from some sections of society for their surveillance programs, she said that "dealing with terrorism and extremism will require commitment and international collaboration."
"I have consistently made the case for legislation to ensure the police and security services have access to the communications data they need," she said.
But she also said that prisons, broadcasters, schools and universities would be required to take on a greater role in combating the radicalization of Muslims.
UK politicians and Muslims have expressed horror that it was apparently a British national who executed American journalist James Foley.
Authorities are still trying to identify a man with a London accent with nickname Jihadi John after sources in the media said he was one of three Briton called the Beatles who guarded hostages in Raqqa, an IS stronghold in eastern Syria.
At least 500 UK nationals have travelled to Syria and Iraq to wage Jihad, with some of the fighters as young as 16.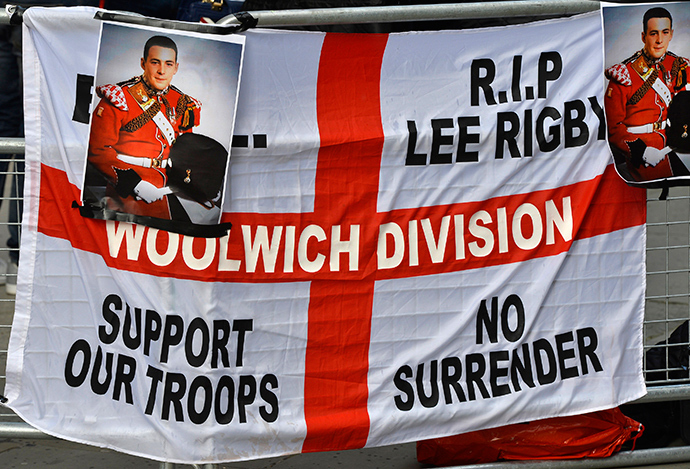 There is rising concern in Britain about the threat from Islamic extremism. Last year an off duty soldier, Lee Rigby, was killed on a street in a London suburb by two British Muslim converts.
While in July 2005, 52 people were killed by suicide bomb attacks on London underground trains and buses carried out by four British Muslims, two of whom had been to al-Qaeda training camps in Pakistan.
May said that since 2010, 150 people have been denied entry to the UK because they were deemed to hold extreme Muslim views. She said that 69 people had been arrested for offences relating to Syrian terrorism, of which 12 have been charged and four prosecuted. While online 28,000 pieces of terrorist material were removed from the internet this year alone.
But her announcement did raise criticism among some British politicians who have said that short-term measures may erode civil liberties and actually deepen the alienation that many young British Muslims already feelfrom society.
"I greatly fear that we're about to have a splurge of more laws that inhibit our freedom beyond that which is supportable. What you need is a strategy for a war, not a series of measures to preserve internal security in Britain with more draconian legislation." Paddy Ashdown, the former leader of the Liberal Democrats, junior partner in Britain's coalition government, told Reuters.
Despite the united approach against terrorism and extremism, there is little evidence that moderate forces are winning over the hearts and minds of many Muslims either in the UK or elsewhere.
You can share this story on social media: