Cameron fears ISIS terror attacks in UK, pledges crackdown on jihadist recruitment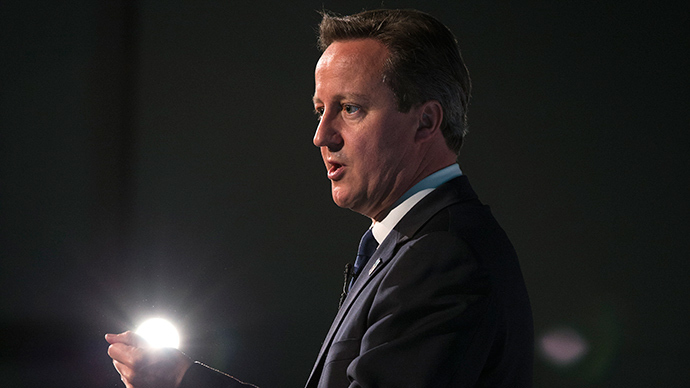 A stronger Islamic State can pose direct threat to Britons at home, British PM David Cameron said. His solution is to clamp down on the Islamists' recruitment drive in Britain, but not to send ground troops to Iraq.
In a strongly-worded article published in The Sunday Telegraph, David Cameron warned that if the Islamic State grows stronger and creates a caliphate in the Middle East, the group would project threat to Europe.
"If we do not act to stem the onslaught of this exceptionally dangerous terrorist movement, it will only grow stronger until it can target us on the streets of Britain. We already know that it has the murderous intent," he said.
Cameron, who has been criticized for the coalition government's cautious approach to the security crisis in Iraq, called the fight against IS "a generational struggle against a poisonous and extremist ideology" adding that it may take "the rest of my political lifetime."
The Islamic State is gaining strength after taking control of large portions of Syria and Iraq. It is now fighting in northern Iraq against Kurdish militias while massacring and ousting religious and ethnic minorities. The goal of the group is to create a Caliphate ruled by a fundamentalist version of Sunni Islam.
"If it succeeded we would be facing a terrorist state on the shores of the Mediterranean and bordering a NATO member," Cameron warned, referring to Turkey, which borders northern Syria and Iraq.
The UK's involvement in the crisis has been limited so far to delivering air drops of aid to stranded refugees and surveillance flights of Tornado jets and Rivet Joint SIGINT aircraft over battle zones. London is reportedly mulling joining the US and France in delivering arms directly to the Kurds.
In the article, which was short on specific commitments, Cameron reiterated his position that Britain should no send troops to fight against the militants on the ground.
"I agree that we should avoid sending armies to fight or occupy, but we need to recognize that the brighter future we long for requires a long term plan for our security as well as one for our economy," he said.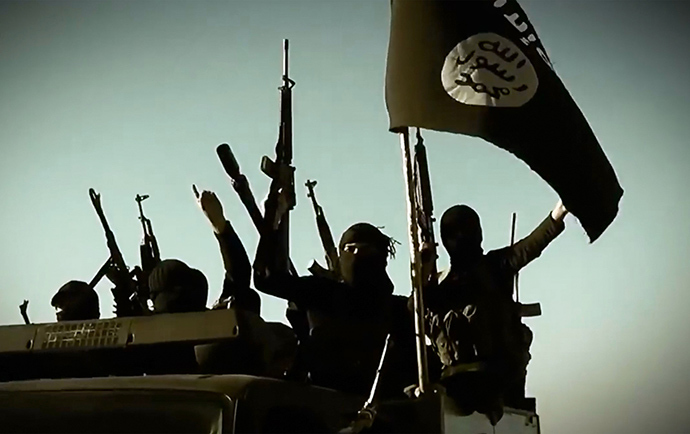 The prime minister, who said that UK had to use all its resources – "aid, diplomacy, our military prowess" – to solve the problem, said his government should take action to hamper IS recruitment drive in Britain. He said the Metropolitan Police is working to address incidents like the flying of a jihadist black flag in east London this month.
"The position is clear. If people are walking around with ISIL flags or trying to recruit people to their terrorist cause, they will be arrested and their materials will be seized," the PM wrote in the article.
Cameron's government is being criticized by some UK politicians for not doing enough to stop the Islamic State's advances in Iraq and Syria.
"This government is terrified of any form of intervention involving boots on the ground before an election next year," Sir Richard Shirreff, a retired general who was Britain's most senior officer in NATO, said earlier this month. "We have politicians who want to posture, who make a lot of noise but do not have any stick."
In the latest example, on Sunday the Bishop of Leeds, the Right Reverend Nicholas Baines, blamed Cameron in an open letter of failing to produce "a coherent or comprehensive approach to Islamic extremism as it is developing across the globe."
The fighting in Iraq over the weekend focused on the Mosul dam, the biggest dam in the country, which fell under IS control earlier this month. With the help of US airstrikes, Kurdish forces managed to gain ground, but not completely secure the facility. The militants can potentially destroy the dam, flooding cities down the stream, or cut off crucial water and electricity supplies.
You can share this story on social media: