ISIS beheading: Militants 'represent a direct threat' to UK security says Foreign Sec.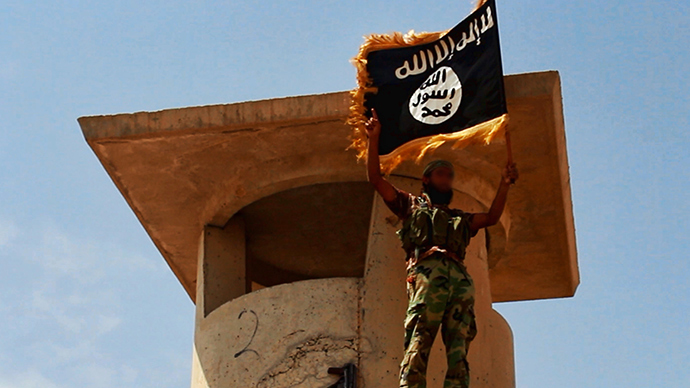 Islamic State militants, who released a video allegedly showing the beheading of a US journalist, 'represent a direct threat' to UK security said Foreign Secretary Philip Hammond. David Cameron has cut short his holiday to respond to the incident.
American photojournalist James Wright Foley went missing almost two years ago while covering the conflict in Syria as a freelance photographer. The militants proclaimed the violent act as "a message to America" for its decision to launch airstrikes against the Islamic State (IS, formerly ISIS) in Iraq.
Islamic State militants behead missing American journalist
In the grisly film, Foley appears kneeling beside a masked man who speaks with a British accent. Foley read a letter which blames the US government for "hammering the final nail into his coffin" before his beheading with a short blade.
A linguistics expert, Dr Claire Hardaker, who has studied the audio from the short film, told LBC Radio listeners she believes the killer is from London.
The Islamist group also threatened to kill another American journalist, Steven Joel Sotloff of World Affairs and Time, stating his life"depends on Obama's next decision." Sotloff has been missing since mid-2013, and his Twitter account indicates his last known location was Libya.
Hammond said intelligence agencies were trying to unmask the fluent English-speaking militant. Scotland Yard's counter-terrorism command, SO15, also launched an investigation into the video.
"We would like to remind the public that viewing, downloading or disseminating extremist material within the UK may constitute an offence under Terrorism legislation," the specialist operations unit said in a statement.
Leading figures in the counter-terrorism field said it would be possible for intelligence services to identify the militant, despite it being filmed in an unknown location with the fighter dressed head to toe in black.
Many of the British fighters in Syria and Iraq had left criminal pasts in the UK so were likely to be known to police. Intelligence agencies would also be using linguistics technology to track down the man.
Meanwhile, leading terrorism experts warned that the video was a highly orchestrated recruitment tool to lure "psychopathic individuals" to fight alongside Isis militants in Syria andIraq.
Hammond said further analysis of the footage was needed, but said he believes it is genuine. "We're absolutely aware that there are significant numbers of British nationals involved in terrible crimes, probably in the commission of atrocities, making jihad with Isil [now known as IS] and other extremist organizations," he said.
"We haven't absolutely verified the video yet, but all the hallmarks point to it being genuine – an appalling example of the brutality of this organisation."
"This is a poison, a cancer, what's going on in Iraq and Syria, and it risks spreading to other parts of the international community and affecting us all directly."
"We have policies aimed at deterring people at risk of radicalisation from being radicalised and going out to Iraq and Syria," Hammond added.
It is estimated that the Islamic State, which has seized large parts of northern Iraq and Syria, has up to 400 recruits from the UK in its ranks. Some 69 people suspected of Syria-related jihadist activities have now been arrested in the UK.
Hammond said the involvement of British nationals with extremist groups was one of the reasons that the IS "represents such a direct threat" to the UK's security. "Many of these people may seek at some point to return to the UK and they would then pose a direct threat to our domestic security."
Hammond provoked confusion among some listeners when he used the term 'moderate jihadist' while speaking on BBC Radio 4. The term suggests there are various extremes of violent radical Islam, rather than condemning all jihadists equally.
"The emergence of ISIL [IS] as a successor organization to AQ [Al-Qaeda] with an absolutely poisonous ideology, hoovering up moderate jihadist, if you can have such a thing as moderate jihadist, activity in Syria, drawing support from the more moderate Syrian opposition is a major challenge primarily to region but also to West," said Hammond.
"Partly because they are trying to establish a caliphate from which they would launch attacks against the West, and partly because they have amongst their number significant elements of Western fighters."
Meanwhile, returning from holiday, David Cameron said on Twitter: "If true, the murder of James Foley is shocking and depraved. I will today chair meetings on the situation in Iraq/Syria."
If true, the murder of James Foley is shocking and depraved. I will today chair meetings on the situation in Iraq/Syria.

— David Cameron (@David_Cameron) August 20, 2014
In a statement, Number 10 said: "The prime minister is returning to Downing St. this morning. He will meet with the foreign secretary and senior officials from the Home Office, Foreign Office and the agencies to discuss the situation in Iraq and Syria and the threat posed by Isil [now known as IS] terrorists."
Over the weekend, the PM wrote in The Sunday Times that if the UK didn't act to stem the onslaught of the "exceptionally dangerous terrorist movement," it could grow strong enough to target Britain. "We already know that it has the murderous intent," he said.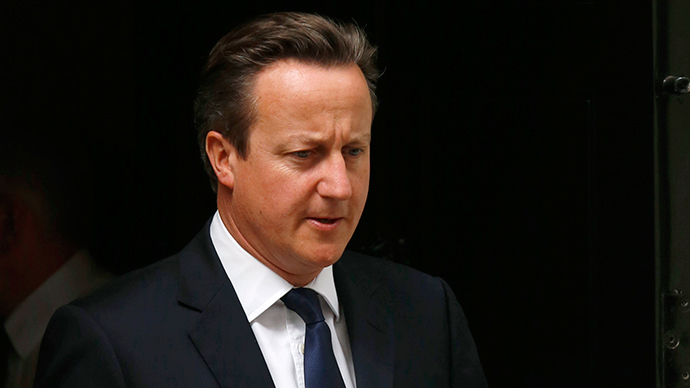 The UK's involvement in the crisis has been limited so far to delivering air drops of aid to stranded refugees and surveillance flights of Tornado jets and Rivet Joint SIGINT aircraft over battle zones. London is reportedly mulling joining the US and France in delivering arms directly to the Kurds.
Cameron said a "humanitarian response is not enough" and a "firm security response" was needed to ensure "a long-term plan for our security."