Islamic State militants behead missing American journalist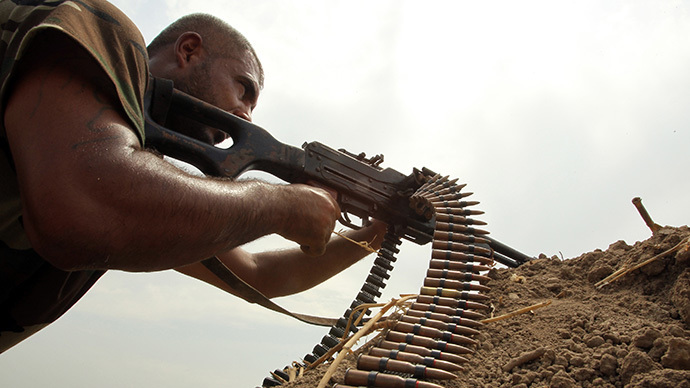 Islamic State militants have released a graphic video allegedly depicting the beheading of American photojournalist James Wright Foley, who has been missing since 2012 after being kidnapped in Syria.
Foley went missing almost two years ago while covering the conflict in Syria as a freelance photographer. The 39-year-old reporter was working for Agence France-Presse when he disappeared, and his whereabouts were essentially unknown until this recording surfaced.
His November 22nd disappearance was classified as a kidnapping by the FBI, which stated he "was taken by an organized gang after departing from an internet café in Binesh, Syria."
The Islamist group also threatened to kill another American journalist, Steven Joel Sotloff of World Affairs and Time, stating his fate is in the hands of President Barack Obama.
In the new video, the militants proclaimed the violent act as "a message to America" for its decision to launch airstrikes against the Islamic State in Iraq, where it has made rapid territorial conquests over the last few months.
After stating that President Obama's decision to authorize military action against the extremist group "effectively [placed] America upon a slippery slope towards a new war front against Muslims," Foley appears kneeling beside a masked man. He is forced to read a letter which blames the US government for "hammering the final nail into his coffin" before the masked man takes his life.
The family of James Foley confirmed the journalist's death on a webpage that had been devoted to securing his release. His mother, Diane Foley, said in a statement that her son "gave his life trying to expose the world to the suffering of the Syrian people."
Sotloff's life "depends on Obama's next decision," the group claimed. Sotloff has been missing since mid-2013, and his Twitter account indicates his last known location was Libya.
Speaking anonymously to the Associated Press, three US officials said the video looked authentic, with two saying the victim was indeed Foley. President Obama is expected to comment on the matter on Wednesday.
Earlier on Tuesday, the US National Security Council confirmed it had seen the video, but added that it's still working to determine its authenticity.
"If genuine, we are appalled by the brutal murder of an innocent American journalist and we express our deepest condolences to his family and friends," NSC spokeswoman Caitlin Hayden said.
The video's release comes just one day after militants declared they would attack American targets "in any place" if American airstrikes kill any of their members. Militants said, "we will drown all of you in blood" and flashed images of an American was beheading during the United States' initial invasion of Iraq.
So far, the Islamic State's campaign through Iraq has seen numerous reports of beheadings, including those carried out against child victims. The group has regularly threatened Christians and other minorities to either convert to their radical take on Islam or die, and even forced tens of thousands of ethnic Yazidis to flee to Sinjar Mountain with no food or water in order to escape being executed.
The last event triggered renewed military and humanitarian action by the United States earlier this month, and airstrikes have been used to help Kurdish security forces beat back militant fighters from northern Iraq. On Monday, Obama announced Iraqi and Kurdish forces had retaken control of the Mosul Dam – Iraq's largest, and a key strategic landmark – marking the most significant victory for Iraqi troops since the US became involved again.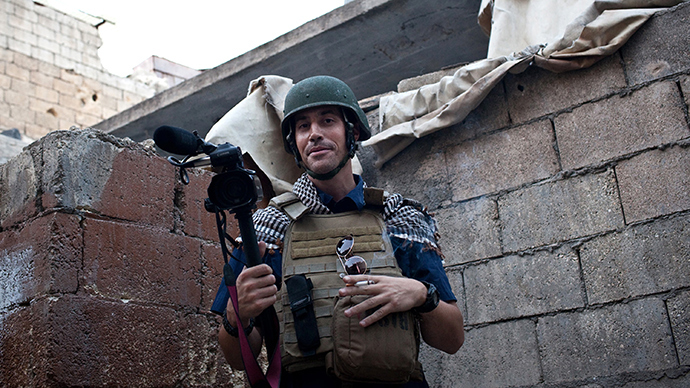 You can share this story on social media: