Siege of Iraq's Mount Sinjar broken, but US ready to continue airstrikes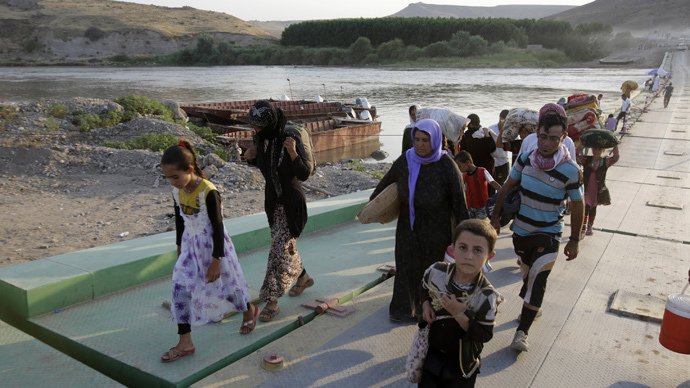 President Barack Obama has declared that the Islamic State militants' siege of Mount Sinjar in Iraq has been broken and that an evacuation would not now be necessary. However, the US might continue airstrikes to protect US facilities in the country.
"We helped vulnerable people reach safety and we helped save many innocent lives. Because of these efforts we do not expect there to be an additional operation to evacuate people off the mountain and it's unlikely we are going to need to continue humanitarian airdrops on the mountain," Obama said Thursday.
However, he added Washington will continue to carry out humanitarian relief to those who are suffering and carry out airstrikes to protect US facilities and personnel in Iraq. Still the majority of the military personnel who carried out the assessment will be leaving in the coming days.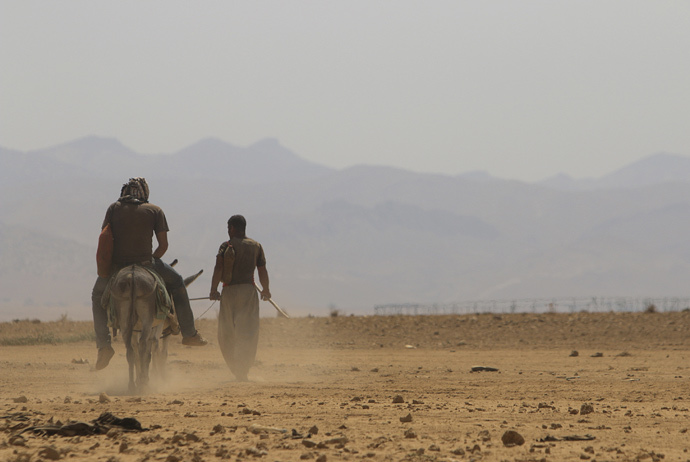 The Pentagon press secretary, John Kirby, said the efforts of the US air force as well as the Kurdish peshmerga fighters, had allowed the stranded Yazidi refugees to escape off the mountain.
The US said it sent about 130 military personnel to Erbil, the Kurdish capital, who had been tasked with drawing up a list of options to get the besieged Yazidis off mount Sinjar, including airlifts by helicopter or creating a safe corridor.
A smaller team of about 20 US personnel were airlifted by helicopter onto mount Sinjar to assess the situation.
The UK, which had been helping the US in the humanitarian effort, said it would also halt airdrops. However, Prime Minister, David Cameron said that helicopters would remain on standby in case they were still needed.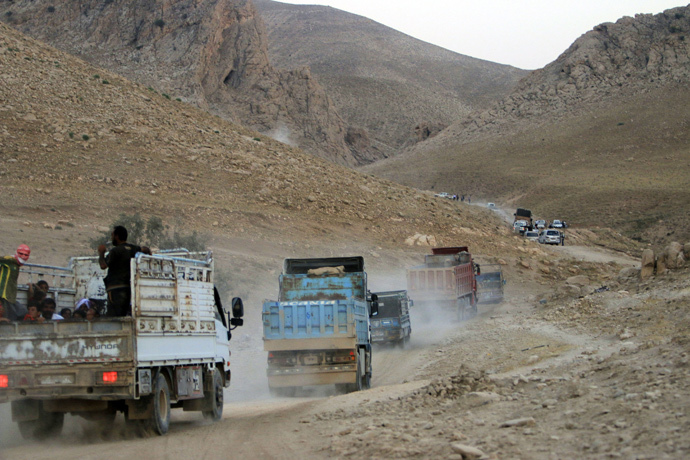 Meanwhile US airstrikes and drone strikes continued against Islamic militants, with the US military reporting that the latest strike hit an armored truck.
The British SAS have also been deployed in northern Iraq to help "gather intelligence" on the situation facing the Yazidis.
Obama said that the US will be supporting the Shia politician Haider al-Abadi, who was named as Iraq's prime minister designate Monday and who has also been supported by Iran. Nouri al-Maliki the country's current premier who is widely seen as a divisive politician partly responsible for Iraq's current appalling violence is still trying to cling to power.
Germany will also send aid to northern Iraq it announced Thursday, according to reports in the German media. Four German Transall military aircraft carrying 36 tons of food and supplies are set to take off for Erbil on Friday.
You can share this story on social media: