Iraq crisis: UK steps up role with move to support Kurds, Yazidis against ISIS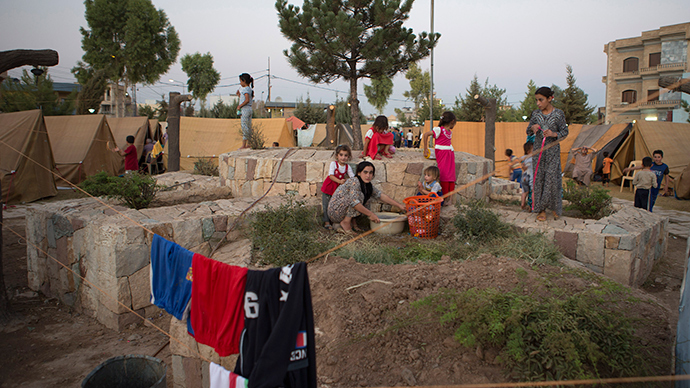 Britain is to transport military supplies from other states to Kurdish forces fighting Islamic State (IS) jihadist militants in northern Iraq and will strengthen its aid mission there, the government announced.
The COBRA (Cabinet Office briefing room A) meeting on Iraq on Tuesday, chaired by Foreign Secretary Philip Hammond, agreed to "transport from other contributing states some critical military re-supplies for the Kurdish forces, so that they can provide effective protection from ISIL for the huge number of refugees now in Iraqi Kurdistan, and humanitarian operations," a spokesperson for Prime Minister David Cameron's office said.
"Urgent planning to get those trapped on the mountainside to safety will continue in the coming days between ourselves and US, the Kurdish authorities and other partners," the spokesperson said.
The UK is also sending a small number of Chinook helicopters to assist its aid mission. The government insisted that it is still not considering military intervention in Iraq as of now, but will help transport military equipment from other nations to Kurdish forces in Iraq.
A spokesperson called the claims that Jordanian military trucks were transported by Britain into Iraq "speculation." She also declined to confirm that the Chinook helicopters will be used to airlift refugees of the Yazidi minority trapped on Mount Sinjar.
The UK continues to lead negotiations in New York on a UN Security Council Resolution to discuss options "to tackle the threat posed by ISIL, disrupt the terrorists' financing flows, and sanction those who are seeking to recruit jihadists to ISIL," the spokesperson said.
David Cameron spoke to Australian Prime Minister Tony Abbott on the phone on Tuesday. A Number 10 spokesperson confirmed that it was important that the UK and Australia continue to work closely together "to alleviate the humanitarian situation and tackle the wider threat posed by ISIL, including that of foreign fighters." They also both welcomed the recent appointment of Shiite Haider Al-Abadi as prime minister designate, which could be a first step towards a united Iraqi government.
International Development Secretary Justine Greening said, "As thousands of Iraqi people remain cut off away from their homes, we are focused on getting help to those in need, particularly those trapped on Mount Sinjar."
Thousands of Yazidis from the minority religious sect were forced to flee up a mountain to escape IS, also known as ISIS and ISIL, fighters. The UN refuge agency put the number of people on the mountain at 20,000-30,000.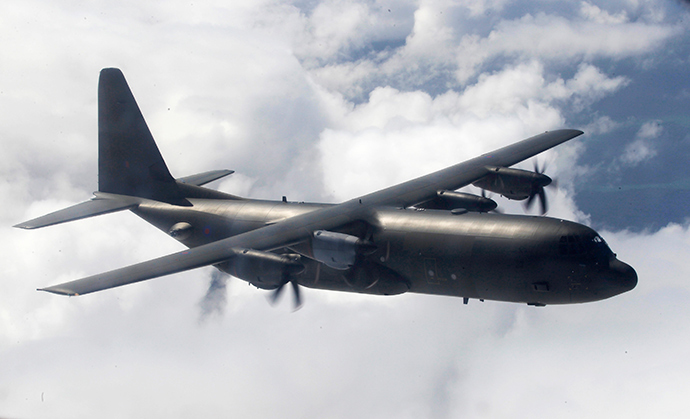 There have now been a total of five successful RAF air drops over three nights, including thousands of containers filled with clean water that can also be used to purify dirty water and hundreds of shelter kits to provide shade in temperatures of over 40°C. The UK will continue these aid drops.
On Tuesday, Tornado jets were dispatched for surveillance purposes in northern Iraq. Defense Secretary Michael Fallon said, "Thousands of innocent people suffering in northern Iraq urgently need our help. Tornado aircraft will be able to play a specialist surveillance role to give us a more complete picture of the situation in the crisis area."
The move comes amid growing pressure on David Cameron from UK politicians to launch military strikes against the extremists.
The PM will chair an emergency COBRA meeting on Iraq on Wednesday, after having returned from holiday in Portugal.
Plea for British military action
In an interview with the Times, the intelligence and security chief of semi-autonomous Iraqi Kurdistan, Masrour Barzani, said, "I know for sure from all the information we have gathered that there are a good number of foreign fighters, hundreds if not thousands of foreign fighters." He argued that British and other foreign jihadists fighting in Iraq will return home to spread violence unless Britain and its allies fight back.
Barzani urged Britain to join the United States in airstrikes against jihadist positions and also supplying weapons and ammunition to Peshmerga fighters, the Kurdish security forces, to bolster their ability to take on the Islamic State.
"We do believe that it is the responsibility for all those countries that are refusing terrorism to come to our aid," Barzani said. "What we need are airstrikes, expanding the targets and to help us with heavy armament that would give us better capability."
Meanwhile, US Defense Secretary Chuck Hagel said the United States has sent 130 more military advisers to the Kurdish region of northern Iraq. The marines and special operations forces will assess the humanitarian situation and will not be engaged in combat, according to a US defense official.
The US military has been carrying out air strikes against IS fighters, including on a mortar position that reportedly was firing on Kurdish forces trying to defend Yazidis north of Sinjar on Tuesday.
On Tuesday, a helicopter carrying aid from northern Iraq's Kurdistan to stranded Yazidis in the Sinjar Mountains crashed. The pilot was killed and other passengers were injured, including New York Times journalist Alissa J. Rubin and Yazidi member of Parliament Vian Dakhil, who helped bring attention to the plight of besieged Yazidis in Iraq's parliament.
You can share this story on social media: