UK politicians 'terrified' of military intervention in Iraq – former general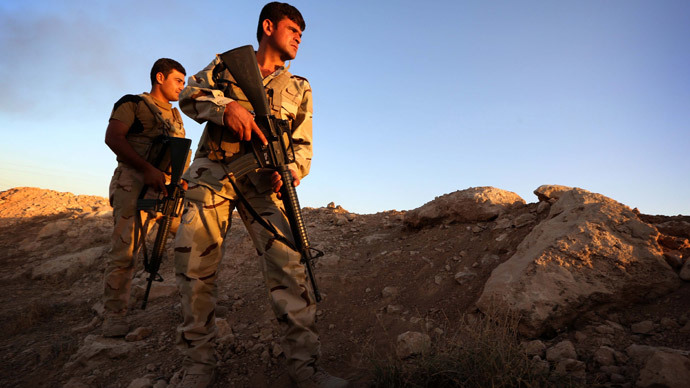 The "commitment-phobic" British government is "terrified" of intervening militarily in Iraq before next year's general election, former general Sir Richard Shirreff says. He joins a growing list of politicians calling for UK military intervention in Iraq.
Former general Sir Richard Shirreff told the Times on Tuesday "the longer we sit on our hands and prevaricate, the more dangerous the situation is going to become".
"This government is terrified of any form of intervention involving boots on the ground before an election next year," Shirreff said. "We have politicians who want to posture, who make a lot of noise but do not have any stick."
UK deploys Tornado jets for surveillance mission in N. Iraq
Shirreff, who retired from the British army last week and was Britain's most senior officer in NATO until March, said: "If you are going to do anything, if you are serious about avoiding a humanitarian disaster, you have got to do it properly."
Prime Minister David Cameron has so far refused to back the US militarily in Iraq, with Britain instead dropping relief aid onto Mount Sinjar, where thousands of people of the Yazidi minority have taken refuge from Islamic State (IS) fighters.
Britain is preparing to send Tornado jets, with mounted cameras and scanning radars, to northern Iraq in a surveillance role to determine aid drop locations and to find out for example how many people are trapped on Mount Sinjar and where.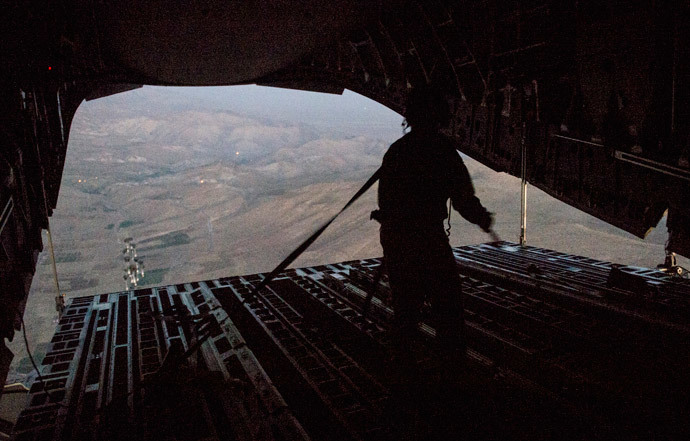 However, Shirreff said that throwing pallets of supplies out of a plane was not the best way to protect hundreds of thousands of people from IS militants. Aid drops were only really effective with soldiers on the ground to guide the supplies in, he said.
Underlining this point, the second of two British aid drops on Mount Sinjar had to be aborted Sunday night because the aircrew was worried that the packages, deployed by parachute, might land on refugees.
Shirreff admitted that British military intervention was unlikely to happen, however. "Britain is very reluctant, I think, to step forward and take a lead in NATO," he said.
Further increasing the pressure on the government, a former head of the army said that British and other allied troops might need to be sent back to Iraq to support US airstrikes against IS militants.
General Lord Dannatt said that Britain, which played a leading role in the 2003 Iraq war, shared "some culpability" for the breakdown in Iraqi society and more help should be considered.
"The Peshmerga [Kurdish forces] are willing to stand. They need to be supported with some military hardware, with equipment, possibly some training — probably out of the country," he told BBC Radio 4's Today program. He said the airstrikes need to be stepped up and well-targeted. "It may need people on the ground to make sure the airstrikes are accurate and therefore effective."
"If we watch and do nothing and wring our hands later and say, once again, 'Oof, we shouldn't have let that happen,' then I think we have all let ourselves down."
This comes as several MPs urged Cameron to recall parliament to debate military action in Iraq.
Mike Gapes, the Labour MP for Ilford South and former chair of the Foreign Affairs Select Committee, said Cameron's "defeat and mishandling of the Syria debate" in August 2013 should not keep him from acting now. "He should get over it and urgently recall parliament," Gapes wrote in an article for the New Statesman.
In August 2013, David Cameron tried to sign Britain up to potential military strikes against Syria, but he lost a parliamentary vote. On Friday, the PM welcomed US President Barack Obama's decision to authorize airstrikes against Islamic militants in Iraq "to protect American personnel," but ruled out the use of British military force in the country.
Read More: 'Get over Syria': MPs urge Cameron to push for military action in Iraq