UN declares highest level of emergency in Iraq over ISIS advance
The UN has declared the highest level of emergency in Iraq as the ISIS advance threatens minority groups in the country as the Security Council urged Iraq's new PM to form an inclusive govt to preserve state integrity and ease sectarian tensions.
Haider Al-Abadi, in a UN Security Council statement, is asked "to work swiftly to form such a government as quickly as possible and within the constitutional time-frame" and called on "all political parties and their supporters to remain calm and respect the political process governed by the Constitution."
Meanwhile, a "Level 3 Emergency" has been declared as the ISIS onslaught across much of the country's north and west continues, threatening Kurdistan and its oils reserves. Up to 30,000 minority Christian and Yazidi people have fled to Mount Sinjar to seek safe-haven.
"Declaring the crisis in Iraq a 'Level 3 Emergency', which represents the highest level of humanitarian crisis, will help trigger more resources and expedite administrative procedures for the response", said Nickolay Mladenov, the Special Representative for Iraq and Head of the United Nations Assistance Mission for Iraq.
UN minority rights expert Rita Izsak warned that refugees face "a mass atrocity and potential genocide within days or hours," as they remained trapped on a mountain in northern Iraq.
"The situation of displaced people on Sinjar Mountain remains of critical concern, where tens of thousands of people are reportedly still trapped, with health conditions quickly deteriorating," said UNICEF Representative to Iraq, Marzio Babille.
UNICEF is also trying to help some 12,000 displaced Christians in the Kurdish capital, Erbil. The UN estimates that more than 400,000 other Iraqis were forced to flee to the Kurdish province of Dahuk as ISIS began capturing vast territories since June. Overall a total of 1.5 million are now displaced after in June the Islamists captured Iraq's second-largest city of Mosul.
On Tuesday, the UN Human Rights office said it received "verified reports that the Islamic State is systematically hunting down members of minority groups who remain trapped in areas under their control and giving them the ultimatum, "convert or die," stated Christof Heyns, UN Special Rapporteur.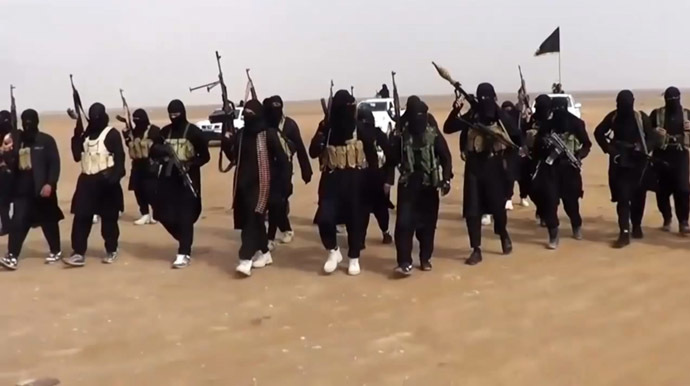 The latest figures show that so far the US military with the help of the Iraqis conducted six airdrops of 108 bundles of food and water for refugees on Mount Sinjar. A day earlier US Defence Secretary Chuck Hagel announced that Washington sent an additional 130 military advisers to help Kurdistan battle the Islamic State.
The US may also send ground troops to Iraq, a senior White House advisor revealed, not to fight but only to try to rescue displaced Yezidis.
Paris has also announced it is sending arms to the Kurds, and the UK said it would deliver military aid from "other contributing states." Australia's Prime Minister Tony Abbott confirmed that his country too will aid the humanitarian airdrops in Iraq.
Iraq crisis: UK steps up role with move to support Kurds, Yazidis against ISIS
Meanwhile, Washington and now the UN Security Council continue to support prime minister-designate Haider al-Abadi, after Iraqi President Fuad Massoum accepted his nomination on Monday.
"We urge him to form a new cabinet as urgently as possible, and the US does stand ready to fully support a new and inclusive Iraqi government," US Secretary of State John Kerry said Tuesday. Al-Abadi has 30 days to come up with an all-inclusive government to ease the sectarian tensions in the country.
You can share this story on social media: