Reckless reaction: 'Snobbish' Labour MP forced to quit as UKIP claims 2nd by-election win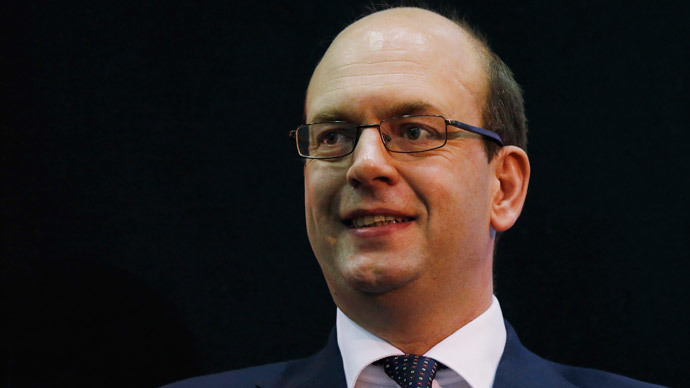 ​A week is a long time in politics? A senior Labour MP's ill-judged reaction to UKIP's win in Thursday's Rochester and Strood by-election shows even a few hours can make or break a politician's career.
While most political analysts and commentators largely expected the incumbent MP Mark Reckless, who this autumn became the second Tory MP to defect to the United Kingdom Independence Party (UKIP), to win, few would have thought it would be the Labour Party who would make Friday morning's headlines.
On Thursday, former Shadow Attorney General Emily Thornberry stole the show by tweeting a picture of a house in Strood covered in England flags, with a white van in the driveway. While Thornberry initially denied that she was making a comment about the residents in the constituency - white vans are a sneering "working-class" or "chav" stereotype to some in London's chattering classes - reporters and politicians accused her of "snobbishness."
Image from #Rochesterpic.twitter.com/rOjTgpskmF

— Emily Thornberry MP (@EmilyThornberry) November 20, 2014
Emily Thornberry "never seen anything like it before" on England flags and white van. Does she live under a rock?

— Michael Heaver (@Michael_Heaver) November 20, 2014
Despite Thursday night's defeat, Thornberry's resignation gave British Prime Minister David Cameron something to smile about. Speaking to BBC News on Friday, the Prime Minister said her tweet actually showed the true attitudes of the Labour Party toward working-class Britons.
"Let's be clear: Emily Thornberry is one of Ed Miliband's closest allies and aides, and effectively what this means is Ed Miliband's Labour Party sneers at people who work hard, who are patriotic and who love their country. And I think that's completely appalling," he said.
That's not to take away from UKIP's victory or the establishment parties' defeat, however.
Reckless increased his majority by nearly 3,000 votes, despite the seat being fairly low on UKIP's target list for the 2015 general election.
Speaking to supporters and the press following his victory, Reckless said his win meant UKIP could "win across the country."
"If you vote UKIP you get UKIP. We will give you back your country," he added.
Despite the Conservative's poor performance, senior members of the Cabinet have said they did not expect anyone to defect to the party before 2015, and that Reckless would find it difficult to hold onto his seat at the general election, where voter turnouts tend to be higher, and smaller parties are historically at a disadvantage.
Voter turnout in the by-election was just over 50 percent, while at the 2010 general election, 64 percent of constituents came out to vote, the majority of whom supported the Conservative Party.
In contrast, the Liberal Democrat party – who are part of the current coalition government – garnered a humiliating 349 votes, being beaten to 4th place by the Greens. The Lib Dems consequently lost their election deposit – a worrying pattern for the party, who are struggling to maintain its core supporters from going to Labour or the Greens.