EU funding row sparks huge surge in UKIP support – poll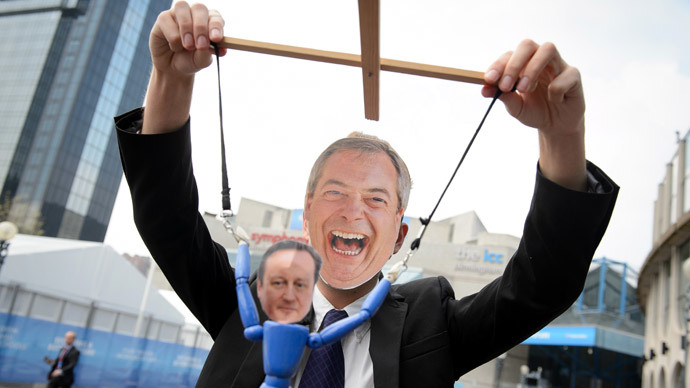 Support for Britain's anti-EU UK Independence Party (UKIP) has reached a record high following Brussels' recent effort to levy a mammoth £1.7 billion extra charge on Britain, a new poll reveals.
The results of The Independent's ComRes survey, published on Tuesday, are a welcome development for Nigel Farage's Eurosceptic party, which is aiming to secure its second seat in the House of Commons in November.
UKIP is also hopeful its first ever Police and Crime Commissioner will be elected later this week.
The poll reveals a less positive picture for the Labour Party, however, support for which has hit a record low since Ed Miliband became party chief in 2010. Backing for the party has slumped by 5 percent as criticism of Miliband's role as leader intensifies.
UKIP, by contrast, has enjoyed a 19 percent rise in support over the past month, eclipsing its previous record high in June.
Backing for David Cameron's Conservative Party has risen marginally by one percent, meaning its levels of support are now on par with Labour at 30 percent. The Liberal Democrats are lagging behind at nine percent, while the Greens remain unchanged at four percent.
The poll was conducted last weekend after the European Union demanded Britain pay an additional £1.7 billion before December 1 following an upward revision of the UK's Gross National Income (GNI).
Cameron first learned of the EC's demand as he arrived at last week's EU summit on Thursday. Outraged by the request, he stressed he had no intention of paying up by December. But the European Commission said it would not back down on its request.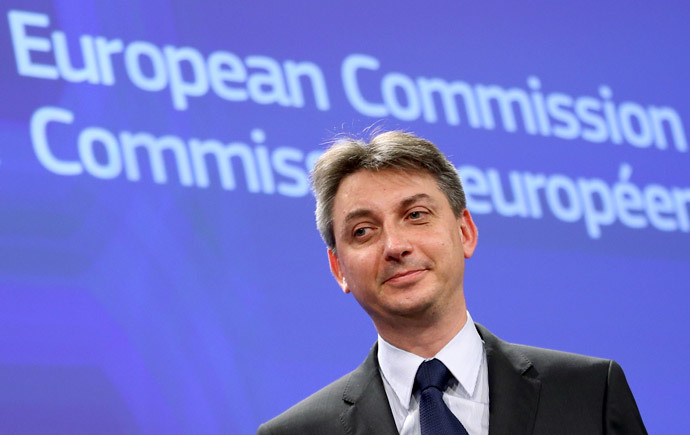 EU Budget Commissioner Jacek Dominik expressed surprise at Cameron's reluctance to comply with the Commission's order, and emphasized attempts to thwart or re-negotiate the body's demand were unlikely to yield the UK government's preferred outcome.
Speaking in the Houses of Parliament on Monday, Cameron reiterated his position stressing Britain would not pay the funds requested by the EC. "We will carry on defending our national interest," he told MPs, adding that the EU required radical reform and had to work to regain the trust of its members.
Despite Cameron's hardened stance on the £1.7 billion surcharge, the EU funding debacle has sparked a considerable surge in support for UKIP. Farage's party, which has campaigned steadfastly to curb immigration and terminate Britain's EU membership, continues to draw voters whose former allegiance lay with Labour and the Conservatives.
Some 19 percent of those who voted for the Conservative Party in 2010 now suggest they will vote for UKIP – an increase of 5 percent in the past four weeks. Meanwhile, almost one in ten former Labour supporters say they will back Farage's party in the 2015 general election.
The Independent's ComRes survey also indicates 39 percent of UKIP's supporters are attracted to the party because of its upfront nature. 34 percent said UKIP's political vision for Britain is realistic, while 56 percent countered this view.
Despite the rise in support for Farage's Eurosceptic party, a recent survey conducted by the London Evening Standard suggests UK citizens may not quite be ready to sacrifice Britain's EU membership.
According to the Ipsos Mori poll, a sizeable 56 percent of individuals surveyed said they would support Britain's EU membership, while 36 percent suggested they would opt to terminate it.
The results indicate Cameron's pledge to address the issue of EU membership by holding a referendum may allow the Tories to retain a degree of leverage in the upcoming general election. But whether this will be enough to protect the Conservatives from the threat of UKIP remains to be seen.
You can share this story on social media: