Cameron to meet Turkish president for counter-terror talks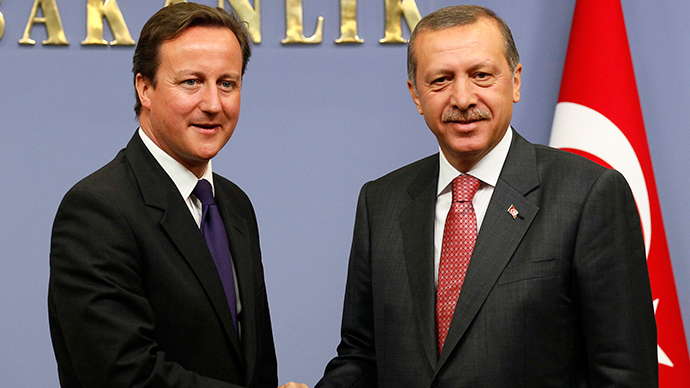 UK Prime Minister David Cameron is set to fly to Turkey to discuss the issue of foreign fighters traveling to the country en route to join the Islamic State (IS, formerly ISIS, ISIL) in Syria and Iraq.
He will meet Turkish President Recep Tayyip Erdoğan and Prime Minister Ahmet Davutoglu on Tuesday in Ankara. The talks are aimed at building on existing counter-terrorism cooperation between the two states.
Cameron will discuss the problem of UK citizens entering Turkey to slip through the border with Syria to join ISIS. Turkey's 800-mile-long, porous border with Syria and Iraq has served as the main gateway for foreign fighters wishing to join militant groups.
Cameron and Erdoğan are also expected to discuss Turkey's efforts to join the European Union, which the UK supports.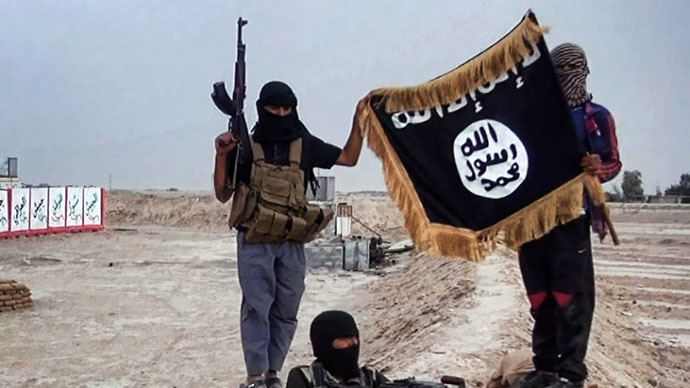 Asked whether Cameron would raise concerns about human rights abuses and repression in Turkey, his spokesman claimed: "No issue is ever off the table."
"The focus, particularly given current events in Syria and Iraq and in that region, will be CT (counter terrorism) and ISIL," he added. "Certainly people traveling overseas from the UK to take part in terror activity is very much part of that relationship we have with [Turkey]," Cameron's spokesman added.
READ MORE:More than 7,000 ISIS supporters barred entry to Turkey
Around 500 Britons are estimated to have traveled to the region to join fighters, while around half of those are thought to have returned to the UK.
Turkey and the US have reportedly been discussing the possibility of establishing a no-fly zone over northern Syria. In return, the US could use its Incirlik air base to launch strikes against ISIS.
READ MORE:'Common enemy': Former ISIS member calls Turkey an 'ally' in fight against Kurds
More than 200,000 people have been killed in the Syrian civil war to date, and half the population has been displaced by the conflict.