ISIS has 200,000-strong force, says Kurdish leader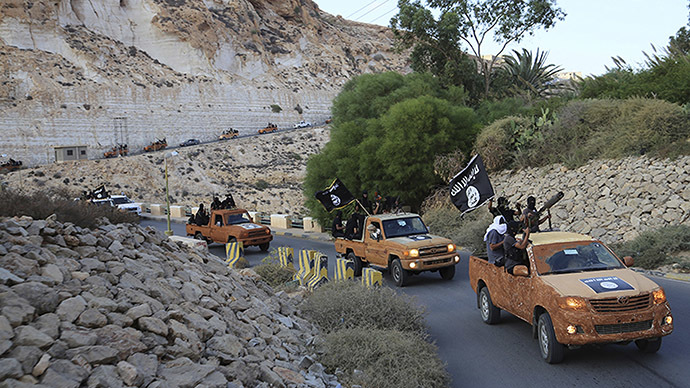 Islamic State (IS, formerly ISIS/ISIL) militants have an army of about 200,000 fighters, over six times larger than previous CIA estimates, a senior Iraqi Kurdish leader has claimed.
"I am talking about hundreds of thousands of fighters because they are able to mobilize young Arab men in the territory they have taken," Fuad Hussein, the chief of staff of Iraqi Kurdish President Massoud Barzani, told the UK Independent in an exclusive interview.
Controlling roughly one third of Iraq and Syria, Hussein says the 250,000 square kilometer territory has provided IS a 10 to 12 million-large population from which to attract potential fighters.
He said this sizeable force explains how the Islamic State had been able to wage successful campaigns on multiple fronts in Iraq and Syria.
"They are fighting in Kobani," he said. "In Kurdistan last month they were attacking in seven different places as well as in Ramadi [capital of Anbar province west of Baghdad] and Jalawla [an Arab-Kurdish town close to Iranian border]."
'They will fight to the death'
Hussein believes previous US intelligence estimates, with an upward range of 31,500 militants, may have been referring strictly to a "core" force of fighters. But with a sophisticated propaganda effort, coupled with a strong military and ideological core, IS has developed into a sophisticated fighting force that has caught Western governments off guard.
"We are talking about a state that has a military and ideological basis," said Mr Hussein, "so that means they want everyone to learn how to use a rifle, but they also want everybody to have training in their ideology, in other words brainwashing."
In their blistering 5-month offensive, Islamic State militants have counted suicide bombings, mines, snipers and deployment of captured US armored fighting vehicles among their tactics.
That the Islamic State was able to seize and use tanks, heavy artillery and other US hardware, with such speed following the fall of Mosul on June 10, likely signifies the group has successfully identified and incorporated former Iraqi and Syrian soldiers.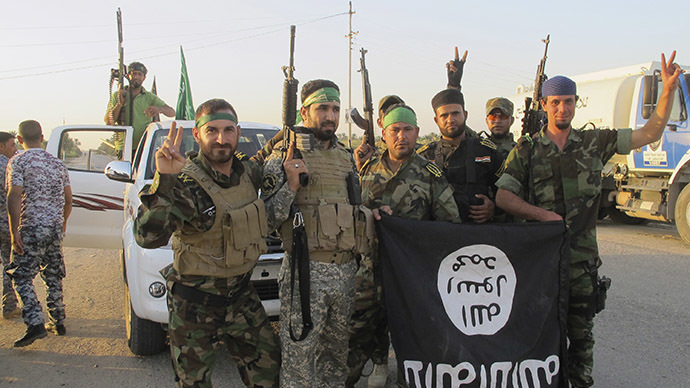 The militants proved equally adept at using Russian-made equipment appropriated in Syria.
Hussein told the daily his Kurdish Peshmerga fighters are impressed by the militants level of competence, grit and discipline.
"They will fight until death, and are dangerous because they are so well-trained," said Mr Hussein. "For instance, they have the best snipers, but to be a good sniper you need not only training on how to shoot, but discipline in staying put for up to five hours so you can hit your target."
That the war-torn and impoverished region leaves few opportunities for young men, the group's $400-a-month salary also provides a strong incentive for locals to take up arms.
The Islamic State's horrific acts show that they are willing to go as far as it takes to win, UK-based Middle East expert Catherine Shakdam told RT.
"They are willing to commit horrific, you know, murders and massacres to achieve their goals, I think, this is...propaganda. And I think that is what they are trying to achieve, they are trying to prove a point and demonstrate that they are willing to go to the other extent, to claim victory over the foreign powers and the region. They are trying to coerce people into joining them out of fear, and the sense of helplessness," Shakdam said.
'Pulling Iraq back from the precipice'
Washington's recognition of the threat IS poses can be explained by a series of recent moves pointing to broader US engagement in the region.
During a surprise visit to Baghdad on Saturday, General Dempsey, chairman of the US Joint Chiefs of Staff, met with Iraqi officials and American troops to assess the situation on the ground.
Dempsey sounded a note of optimism, saying the US military had helped Iraqi and Kurdish forces "pull Iraq back from the precipice," Reuters, whose journalists accompanied the general on the trip, said.
"And now, I think it's starting to turn. So well done," Dempsey told a group of Marines at the US embassy in Baghdad.
Earlier in the week, Dempsy told congress that an 80,000-strong ground force would be needed to defeat IS. Despite retaking the town of Baiji, which houses the country's largest refinery, Iraqis have little faith their army is capable of triumphing over IS.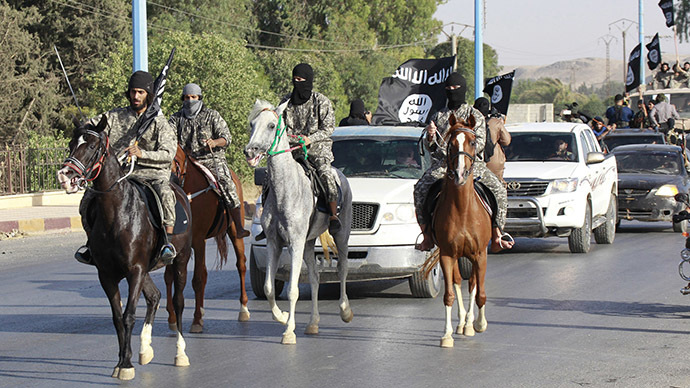 Last week, US President Barack Obama authorized more than doubling the number of American ground forces in Iraq. Around 1,400 US troops are currently in Iraq, with Obama's signing off up to 3,100 troops.
On Thursday, US Secretary of Defense Chuck Hagel told Congress that American troops might have to assume a new role to expedite the anti-extremist campaign.
Hagel insisted, however, that Americans "will not be engaged in a ground combat mission."
US security guarantees have given Kurdish fighters much needed breathing space, after the Islamic State routed Peshmerga forces in Iraq and nearly captured the capital of Iraqi Kurdistan, Irbil.
The siege of the Syrian city of Kobani, which has become the epicenter of both Kurdish resistance and Washington's campaign to "degrade and destroy" IS, similarly saw the Kurds on the brink of being crushed before US-led airstrikes turned the tide.
Despite the relative gains, the Kurdistan Regional Government is tasked with defending a 650-mile long front line, which extends across Northern Iraq between Iran and Syria.
While Hussein expressed appreciation for US air support that had allowed the Kurds to hold out, he told the Independent they would need Apache helicopters and heavy weapons such as tanks and artillery to combat the jihadists effectively.
Ramping up CIA involvement, opposition forces
Meanwhile, reports have indicated the US is planning to ramp up support for the moderate Syrian opposition in a bid to both stem the IS tide and bolster less radical forces seeking to overthrow the government of President Bashar Assad.
On Friday, the Washington Post, citing senior US officials, reported the Obama administration is weighing plans to ramp up the CIA's involvement in arming and training fighters in Syria.
Currently, the CIA is on track to train 5,000 fighters a year, a figure that echoes previous Pentagon aims.
The following day, reports surfaced in the Turkish Daily Hurriyet that the US and Turkey had agreed on plans to train 2,000 members of the Free Syrian Army (FSA) on Turkish territory.
The two sides, however, failed to agree on the question of training members of Syria's Democratic Union Party (PYD), an affiliate of the Kurdistan Workers' Party (PKK), which Turkey has called a terrorist organization.
Last month, Turkish President Recep Tayyip Erdogan said "the PYD is equal with the PKK for us."
You can share this story on social media: