Boots on the ground: Pentagon 'certainly considering' new role for US troops in ISIS fight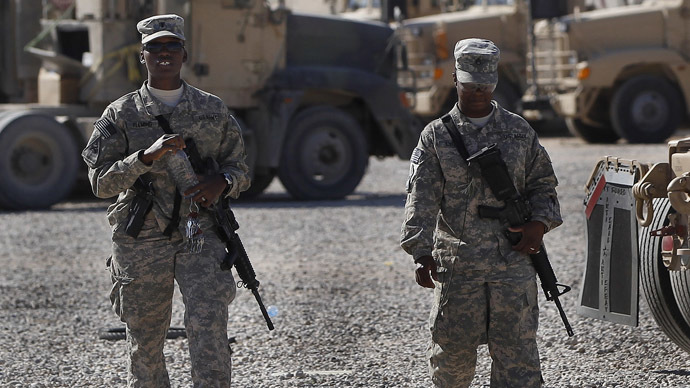 ​America's top defense officials updated Congress on the threat posed by the so-called Islamic State group on Thursday and said that putting boots on the ground in Iraq or Syria remains a possibility.
As the United States military continues to train and equip Iraqi forces in hopes that locals will degrade and dismantle the group also known as ISIS, or ISIL, US Secretary of Defense Chuck Hagel told Congress this week that American troops may have to assume a new role to expedite the anti-extremist campaign.
Answering to whether he'd recommend to President Barack Obama that American troops augment their current mission of airstrikes against ISIL with boots on the ground, Hagel told a House Armed Services committee that remains an option.
Iraqi forces fighting ISIL in the extremist-controlled city of Mosul do not need land assistance from US forces at this point, Hagel said, adding, "but we are certainly considering" it.
Such troops would not explicitly take on a fighting role, though, but, according to the Pentagon, assist local forces in situations where maneuvering against ISIL on their own would be problematic.
Americans "will not be engaged in a ground combat mission," Hagel insisted.
The American-led effort to help Iraqis recapture territory lost in recent months to the group that calls itself the Islamic State remains a long-term operation, Joint Chiefs of Staff Chairman Gen. Martin Dempsey acknowledged at Thursday's hearing before Congress, and the Pentagon believes accomplishing as much will require roughly 80,000 US-trained local forces.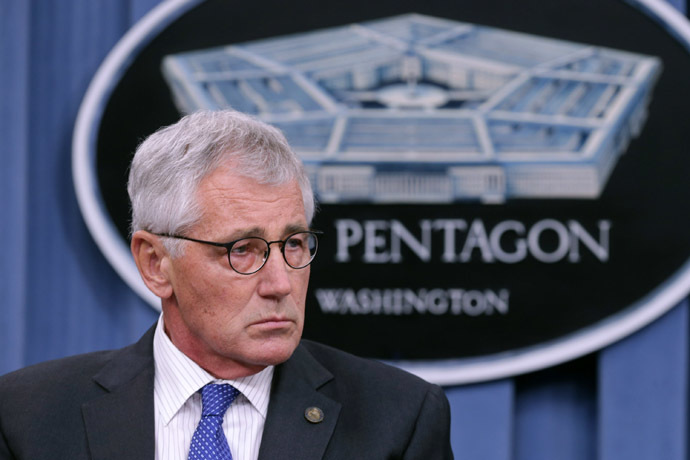 In September, Congress approved a measure to train and arm Syrian rebels and assist Iraqi forces as those groups fight to recover major swaths of both nations lost to ISIL at an ever increasing pace up until America's recent involvement. That same week, though, Pres. Obama reiterated to troops at an Air Force base in Florida that he would "not commit you . . . to fighting another ground war in Iraq."
Pentagon top brass now say that the option remains on the table, however, in spite of an ongoing campaign that so far has consisted of a coordinated, multi-national campaign led by and large by the US.
"Just over 800 strikes to date" have targeted ISIL this year, Dempsey testified, and 1,400 American troops have already been deployed to either Iraq or Syria where another 1,500 personnel will soon arrive to assume military advisory roles. Twelve nations are directly participating in those airstrikes, Hagel added, and the US is currently in the process of construction two new advise-and-assist centers and four bases to train local fighters.
According to Dempsey, core ISIL membership now consists of upwards of 18,000 extremists, with perhaps 31,000 militants in all fighting alongside those forces — a number that suggest the size of the group has not ballooned beyond expectations in recent weeks.
Nevertheless, the threat of ISIL "is significantly worse . . . that [anything] we've seen before," Hagel said at the hearing. "Not just in Iraq, but in the Middle East."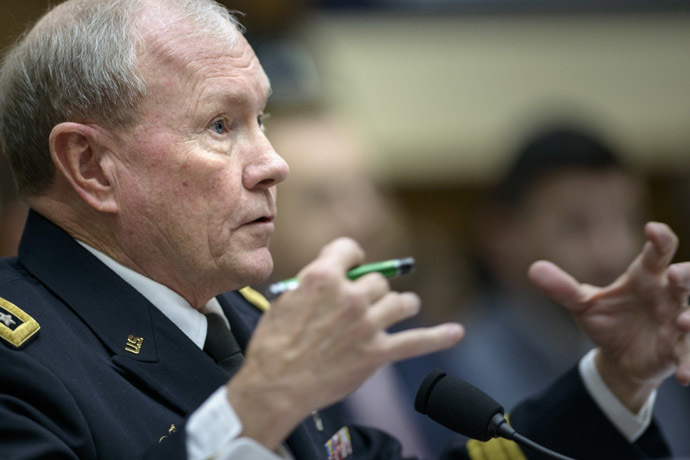 "In Iraq, much more needs to be done to achieve political reform. But we are seeing steps in the right direction," Hagel explained of the situation there. With regards to Syria, Defense officials and lawmakers alike expressed frustration over the military's inability thus far to successfully combat the Islamic State as relationships between the Obama administration and that nation's leader, Bashar Al-Assad, remain as icy as ever.
"Our strategy in Syria will demand time, patience and perseverance," Hagel said. "We cannot accomplish our objections in Syria all at once."
"I think it's also clear that Assad, because of how he has governed, has brought this astounding instability on himself, on his people on his country, and it has allowed groups like ISIL, Al-Nusra, Al-Qaeda . . . [and] other terrorist organizations to be strengthened for obvious reasons," Hagel added. "But just alone, dealing with Assad," he said, is "not going to put ISIL back in the box."
"You could change Assad today and that's not going to change all the dynamics quickly certainly in Syria. But who are you going to replace Assad with? And what kind of army would take on ISIL?" he asked.
You can share this story on social media: