​More than 7,000 ISIS supporters barred entry to Turkey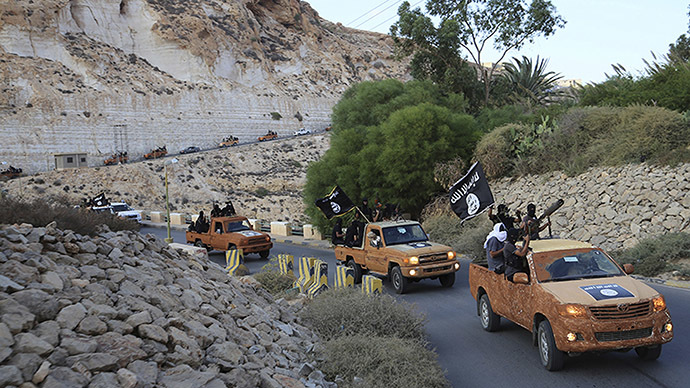 Turkey has banned the entry of over 7,000 suspected foreign jihadists en route to Iraq and Syria, the country's Foreign Minister has announced.
At a two-day Organization for Security and Cooperation in Europe (OSCE) conference in Basel, Turkish FM Mevlut Cavusoglu told his counterparts that Turkey's "no enter" list now includes some 7,200 names, reports the Andalou Agency. Turkish authorities have deported more than a thousand suspected foreign terrorists since 2011, the Minister said on Friday.
Cavusoglu noted that despite Turkey's efforts at keeping Islamic State (IS, formerly ISIS) militants out, they continue to breach the country's borders. IS leaders claim to have created an Islamic caliphate across large swaths of Iraq and Syria over the past year.
"We still observe the flow of terrorist fighters ... and in some cases, those we deport end up at our border gates again," he said.
Cavusoglu also stressed that terrorism is a global threat that should not be associated with any religion or ethnic group.
"Today, the threat we face in Syria or Iraq cannot be isolated from the past and we should make use of the lessons learnt," he added.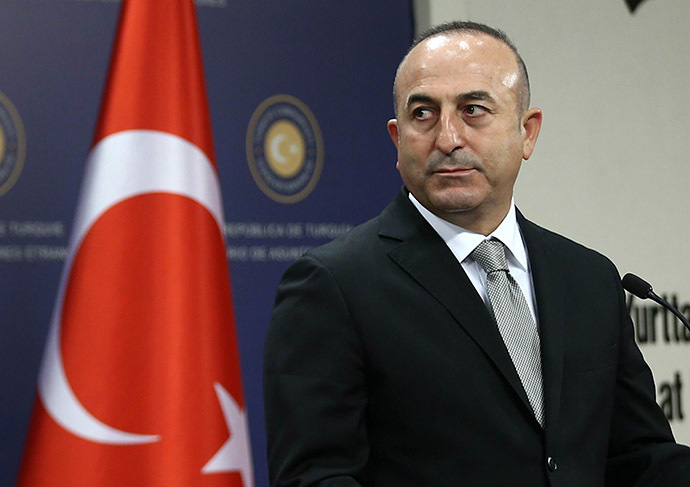 Calling for a multipronged approach to fighting terrorism, Cavusoglu said, "Only addressing the foreign fighters would not solve the problem - we need a comprehensive strategy that includes rehabilitation, de-radicalization ... nation- and state-building, in addition to the military and law-enforcement measures."
Militants from over 80 countries have joined IS as a result of the Islamist group's effective propaganda campaign through social media, Cavusoglu noted.
READ MORE: 4 more Aussies join ISIS in Syria, social media blamed
While most IS fighters hail from the Middle East, large numbers of supporters have been flocking to join the jihadist caliphate from across the globe. Over 930 French citizens are thought to have joined the ranks of IS, according to French Interior Ministry figures cited by Radio Free Europe. Meanwhile, 450 German fighters have teamed up with jihadists, and some British intelligence agencies estimate that up to 2000 Brits may have gone to Iraq and Syria and to fight for the radical Shiite group. Australian authorities believe that around 150 citizens are fighting alongside IS.
READ MORE: 5 Brits join ISIS each month, 1 dies every 3 weeks
In light of such startling figures, the minister warned that the international community "cannot prevent this threat by diverting the smoke coming out of the big fire in Iraq and Syria" but must "extinguish this fire."
You can share this story on social media: