Ready-to-fire nuclear weapons pose 'accidental launch' risk – former defense chiefs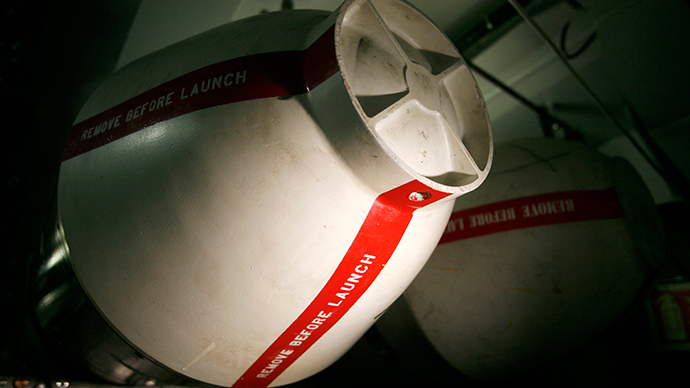 Cross-border action to lower the risks posed by an intentional or accidental nuclear attack is "insufficient," international military, political and diplomatic officials have warned.
Ready-to-use nuclear arms leave states vulnerable to accidental nuclear strikes, while insecurely stored stockpiles could potentially be targeted and stolen by terrorists, the European Leadership Network said.
In a letter written in the run up to the Vienna Conference on the Humanitarian Impact of Nuclear Weapons, UK signatories collectively called upon states across the globe to eradicate nuclear arms.
Former home secretary Charles Clarke, former chief of defense staff, Lord Richards and former defense secretaries Lord Browne and Lord King joined other signatories in urging states across the globe to "redouble efforts to work toward a world without nuclear weapons."
The risks posed by nuclear weapons and current global dynamics that could prompt their deployment are underestimated and poorly understood by world leaders, the signatories warned.
In a post-Cold War era, a proliferation of nuclear arms across the globe are ready to fire at any moment, greatly amplifying the chance of an accident, they added.
This scenario leaves world leaders who face an imminent threat of attack an insufficient period to liaise with one another and act prudently, the signatories stressed.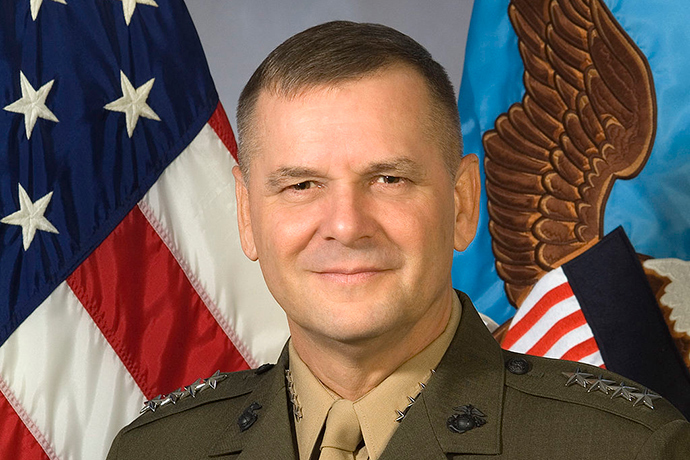 Other high profile figures who supported the call included retired US general James Cartwright, former French prime minister Michel Rocard, former vice-chairman of the joint chiefs of staff, and delegates from Russia, China and India.
The warning comes in the wake of reports that Islamic State (IS, formerly ISIS) had stolen uranium compounds from Mosul University in Iraq earlier this year.
Writing to UN Secretary-General Ban Ki-moon on July 8, Iraqi UN Ambassador Mohamed Ali Alhakim said 88 pounds of uranium used for scientific research at the university had been looted.
Read more:ISIS claims to have developed dirty bomb – reports
Two days later, however, a spokesperson for the UN International Atomic Energy Agency (IAEA) said the material was "low grade" and "would not present a significant safety, security or nuclear proliferation risk."
The Vienna Conference on the Humanitarian Impact of Nuclear Weapons began on Monday, and is due to come to a close on Tuesday evening.
The conference follows recent talks between Iran and six western governments. Although the group failed to negotiate a satisfactory deal on Iran's nuclear program, the talks have been extended for a further seven months.
There are currently thought to be approximately 16,300 nuclear weapons in nine different states across the world.
Global negotiators are concerned that Iranian authorities are using the state's nuclear development program as a covert means of developing arms, and have imposed sanctions on the Middle Eastern state.
But the Iranian government denies this, and argues the state is only interested in developing peaceful nuclear projects such as the production of power.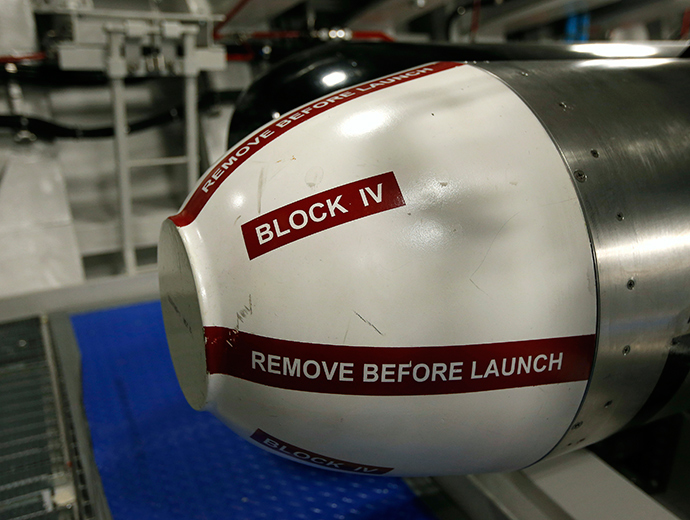 Commenting on the recent round of nuclear talks, Russian Foreign Minister Sergei Lavrov said "considerable progress" had been made despite the fact no final agreement was reached. He added he expected the "basic principles" of a final agreement to surface within three or four months.
Reflecting on the negotiations, British Foreign Secretary Philip Hammond agreed "significant progress" had been achieved.
In late November, it emerged Iran had reduced its stockpile of low-enriched uranium gas to comply with the terms of an interim nuclear agreement signed with six world powers in 2013.
As talks are set to continue next month, Tehran's access to $700 million per month by way of sanctions relief remains intact.
Earlier this month, the UN General Assembly passed an Arab-introduced resolution calling on Israel not to develop, produce or possess nuclear arms. The resolution also criticized the Israeli administration for not being part of the international Treaty on the Non-Proliferation of Nuclear Weapons (NPT).
Read more:UN urges Israel to renounce nuclear arms, join non-proliferation treaty
You can share this story on social media: